Outriders Will Let You Ride Out Early Next Year
If you've been waiting for a chance to team up with your friends and gun down some enemies while nabbing some loot, Outriders is looking to provide that chance. Specifically, it's looking to provide it on February 2nd, 2021, when the game launches.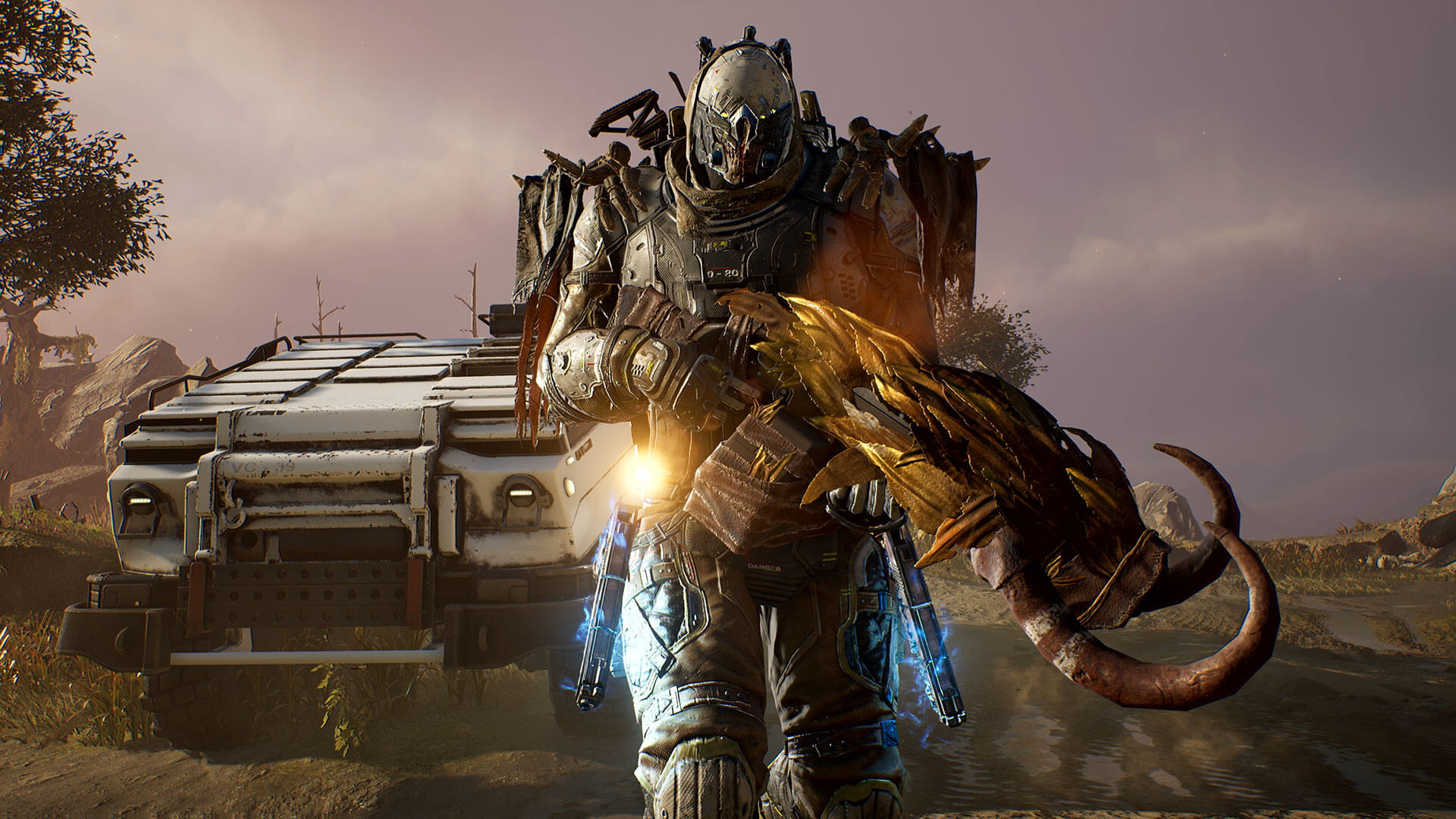 While it has been slightly pushed back from the originally planned release date of the vague "December 2020", this does mean the game is getting some new features added to it. The biggest? Complete and total cross-play no matter the platform, both the current and next generation. Additionally, a free upgrade will be offered for anyone who buys the game current gen and gets a next gen console later.
If you haven't heard of Outriders before, it's a third person looter shooter set on an alien planet developed by Painkiller and Bulletstorm developers People Can Fly. You and up to two friends will get guns, cool magical abilities that may be the result of aliens, and things to shoot at. There's several classes to pick from and each of them have their own skills to use. This can include things like impailing people on spikes or creating a rocket launcher. Good times all around.
Outriders will be launching on PC, PlayStation 4 and 5, and Xbox One and Series X on February 2nd, 2021. You can add the game to your wishlist here.