Ravenous Devils, Sweeney Todd Simulator, Launches April 29
If you're looking to make people into pies, look no further than Ravenous Devils, which releases April 29. Slurp it up on Steam, the Epic Games Store, Nintendo Switch, PlayStation 4, PlayStation 5, Xbox One and Xbox Series X|S.
Hildred and Percival are happily married. Hildred is an accomplished cook and Percival is a skilled tailor. Their goal with their new shop is simple: become filthy stinking rich! Percival ambushes clients waiting for their tailoring, kills them, and sends them down to his wife. Hildred cooks them into meat pies, sausages, and steaks, serving them to her unsuspecting customers. Percival keeps the scraps of clothing for himself, letting him create his own fashionable garments to lure in more business. It's a point-and-click small business manager with a dark secret. It might be only a matter of time until the jig is up.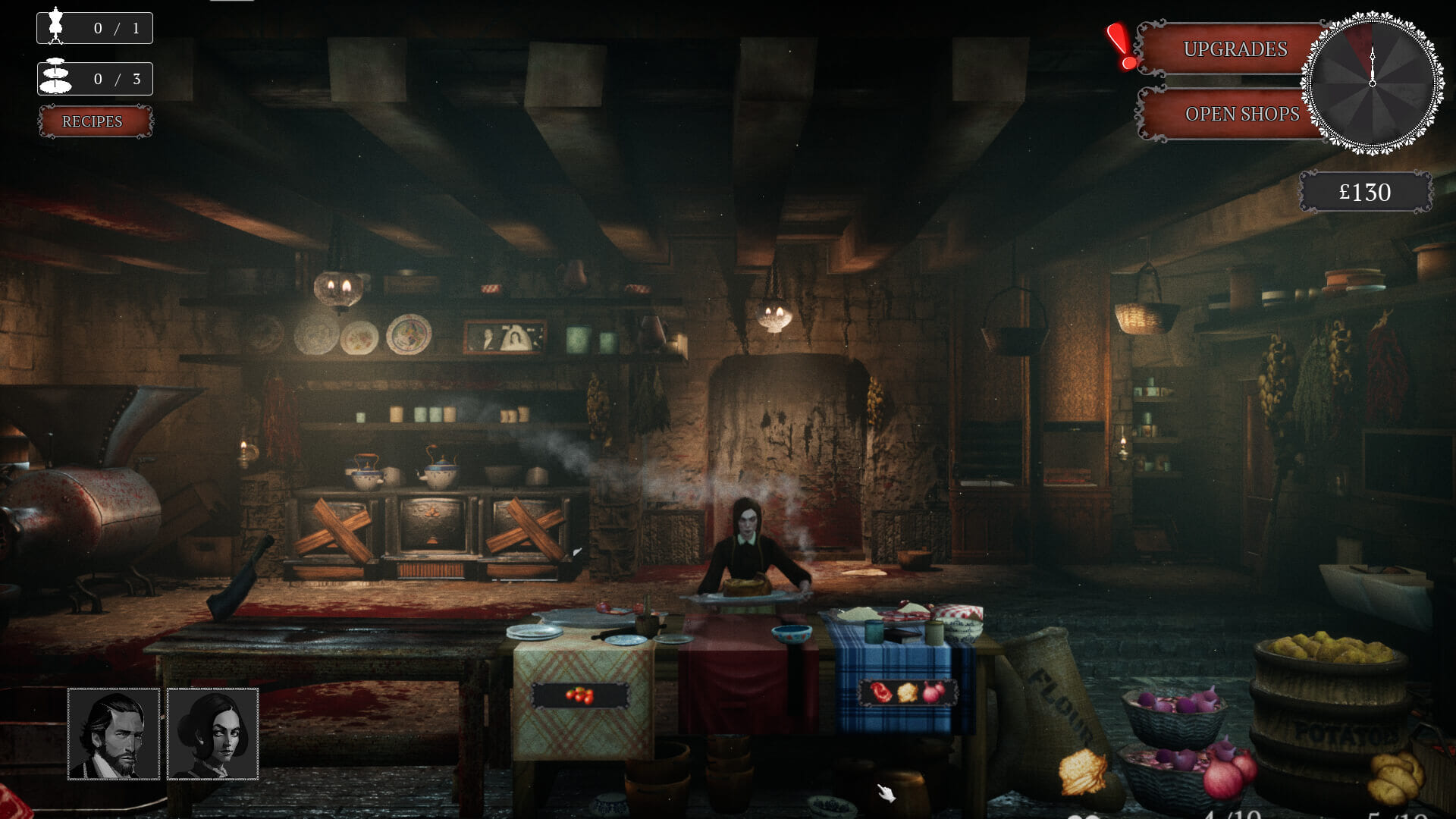 "We always try to push the boundaries of the gaming sphere with the titles we develop here at Bad Vices Games, and we couldn't be prouder of our latest horrifying endeavor with Ravenous Devils.  "Our previous releases have already raised more than just eyebrows, but Ravenous Devils is our greatest venture yet. The combination of the point-and-click simulation experience, the bloody story and gameplay, as well as old London's infamous ambience, have culminated in an experience like no other. We can't wait to see everyone get their hands dirty!" 

Cristian Gambadori, Game Director, Bad Vices Games.
Bad Vices Games is an indie development team founded by Cristian Gambadori and Eleonora Vecchi. Based in Marche, Italy, the two came together in 2020 to combine their tastes for macabre games with ambitious gameplay. Their other projects include Sexual Void and Hippocampus.
Troglobytes Games have over two decades of experience under their belt. Their other works include Hyper Parasyte and Blind Fate: Edo no Yami. The team has been around since the GameBoy Advance era, but has worked to produce high-quality games on platforms using the latest advancements in technology.