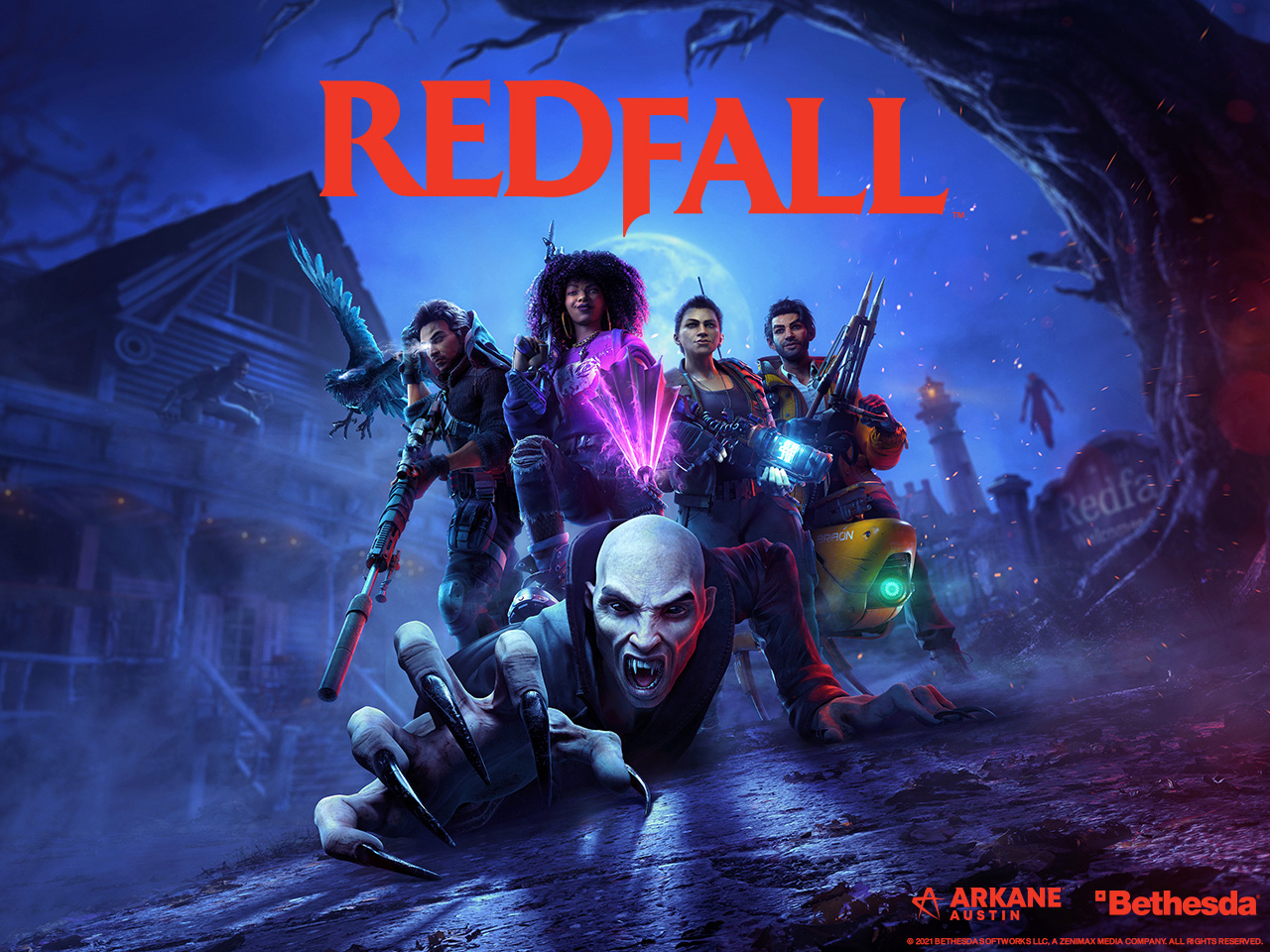 Redfall is Out in 2022, and There Are Vampires
Zombies get a lot of play. I have nothing against zombie horde games. They just seem to be everywhere. What about vampires? When was the last time we got a good vampire game? I honestly can't think of one in the last 5 years. I actually can't think of one in the last 10 years. Well, Arkane Studios Austin is looking to change all of that. They want to bring vampires back in a big way with Redfall.
Redfall takes place in Redfall, Massachusetts; a small island town where things aren't going so well. Vampires have blocked out the sun, and are eating everyone they can get their hands on. The player is also trapped in the town, and must team up with other survivors to fight back against the bloodsucking hordes. You'll have a choice of different loadouts to create the perfect vampire hunter. With a seamless switch between single player and multiplayer, you can go it alone or be stronger in numbers. Each player on your team will bring their own unique strengths and loadouts. Only by combining complimentary strengths and focusing on teamwork will you triumph over the vampire legion that has taken Redfall.
Arkane Austin is a division of Arkane studios. Based in Austin, Texas they've done work on Prey and Dishonored. In short, they make bangers. . Prey and Dishonored are two excellent games, with handcrafted worlds and creative game mechanics. They're looking to bring that unique style and sensibility to Redfall. The trailer – which you can find below – features a fun art style that makes it feel like a Saturday morning cartoon.
Redfall releases in Summer 2022. Not many other details have been released. It will be releasing on the Xbox series of consoles. I'm super excited for this game, and I hope to be throwing down with the legions of the night very soon.
Check out the Redfall trailer here