Swarm the City Demo Shambles onto Steam
Swarm the City released a new demo on Steam yesterday. In this strategy game, players become the king of zombies, commanding an army of the undead as they hunt for human beings. They'll bite, infect, and lay waste to human civilization.
The demo includes the first five levels of gameplay, which spans both the first chapter and part of the second. The Early Access version of Swarm the City: Zombie Evolved will come to Steam next month. The pre-registration includes rewards such as an exclusive skin for your zombies, an exclusive skin for buildings, and 1,000 Air-Dried Eyeballs, an in-game currency.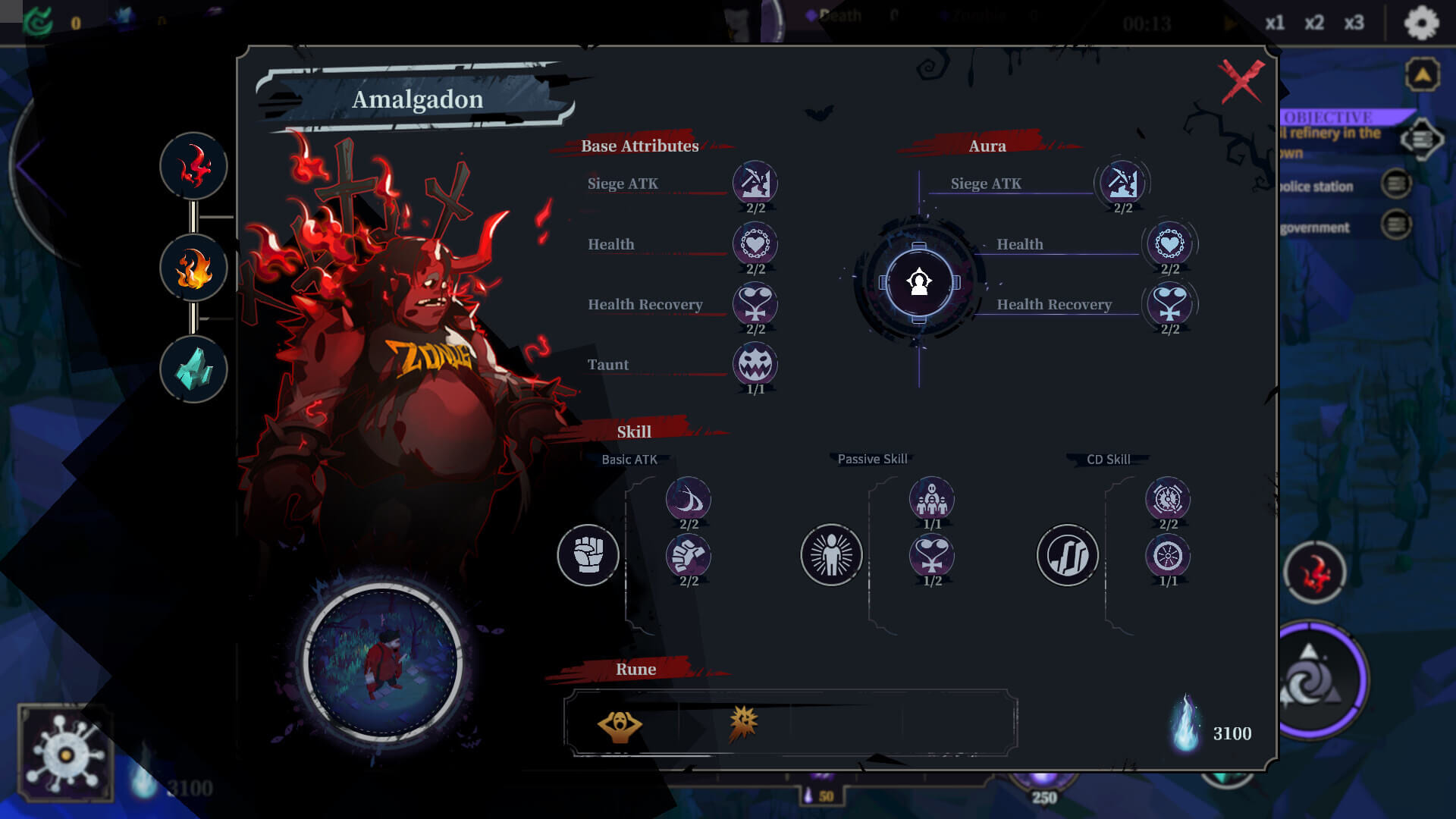 There are over ten types of zombie generals, each with their own strengths and weaknesses. Throw flame and spit acid. Absorb nearby dead zombies to become an unstoppable juggernaut. Upgrading them will grant new, powerful abilities to make conquering humanity easier and easier. Humans, however, refuse to simply lay down and die. They'll adapt and create new weapons and technology to push the undead back. To survive, you'll have to mutate to subjugate the living once and for all. Mechanics such as the Magic Mark System will help you change the tide of battle by changing the effects of your various Skills. Seed a bit of the zombie plague beforehand, and see if it helps the infection take hold before bringing a city to its knees.
At the moment, one can download the demo from the official Steam page. You can also Wishlist and follow it to get the latest news while it shuffles along to Early Access in September.
Swarm the City: Zombie Evolved marks the debut of Magic Fuel Games on Steam. Founded in 2015, the Magic Fuel Games team previously released mobile title Fort Stars. The company is currently situated in the San Francisco Bay Area.