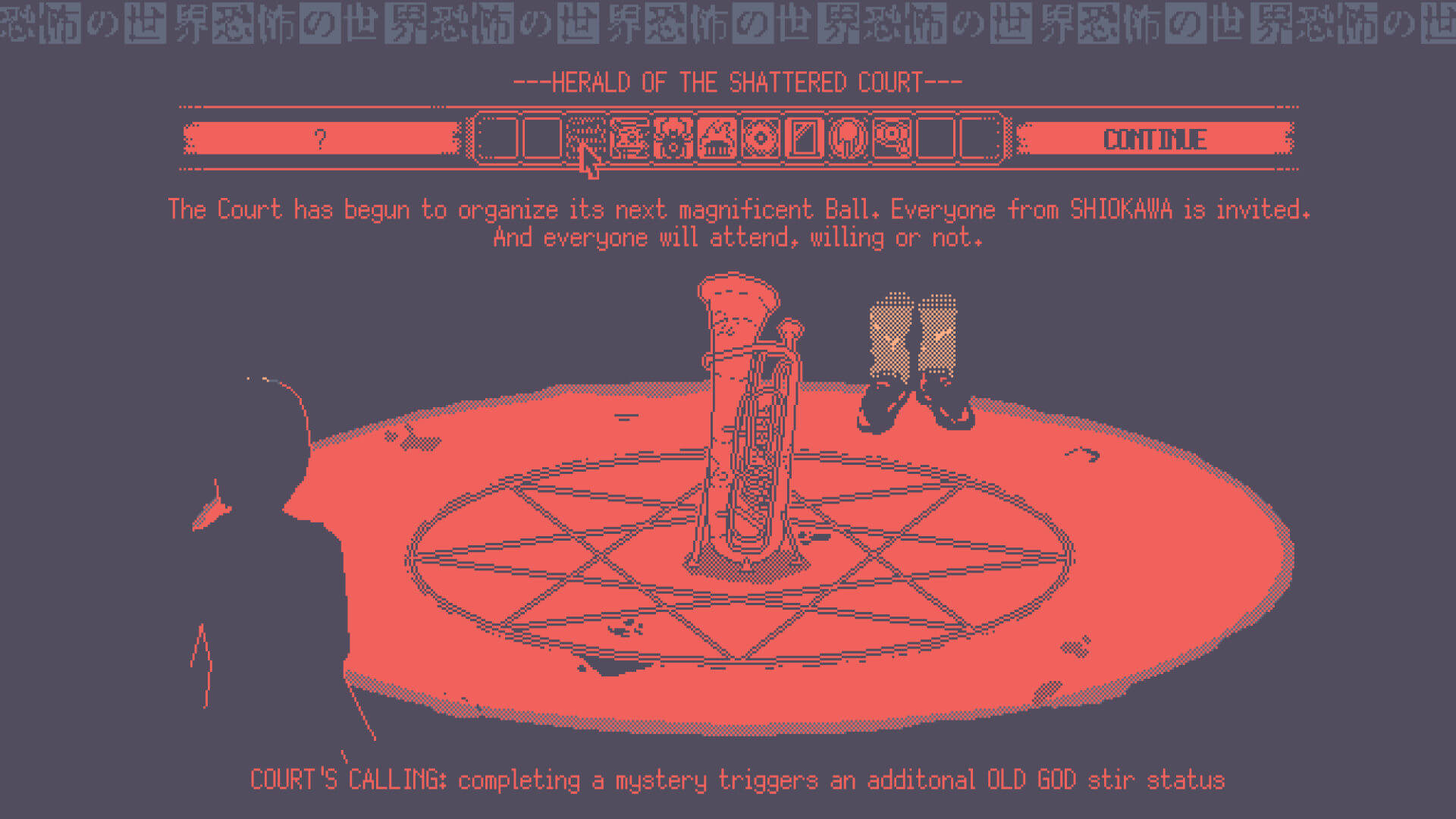 The Ceaseless Curse is a Massive Update for World of Horror
The cosmic horror retro-style RPG from panstasz and published by Ysbryd Games known as World of Horror received a huge update today. Patch 0.984, The Ceaseless Curse, is the largest update since the game's Early Access launch on Steam. The 1.0 release will come to the PlayStation 4, Nintendo Switch, itch.io, GOG, Windows Store, and Steam for both PC and Mac devices some time in 2022.
The huge update includes new mysteries, modding, characters, and challenges. More specifically, there are two new mysteries to tackle. You can take care of a weird friend with a dark secret or explore an allegedly abandoned mansion full of eerie paintings. One can now draft custom mysteries, create characters, and combine events with combat encounters. We love to see it. Don't forget about the WITCH and EX-CULTIST who now bring the roster of player characters up to 11. There are also new challenges, events, and city planning to customize the game with The Ceaseless Curse.
In World of Horror, the Old Gods have appeared from another dimension to wreak havoc on and terrorize a quiet Japanese town by the sea. Unravel 16 different mysteries to learn the truth, each with random encounters and turn-based combat. The Ceaseless Curse update is sure to breathe life into the series. A healthy modding community would be a great boon for the horror rogue-lite.
panstasz is a solo dev operation based in Poland. Pawel Kozminski, the founder, began World of Horror as a passion project. It's his first game and has been five years in the making. The Ceaseless Curse, released today, is the game's largest update to date. Find, wishlist, and otherwise support the developer on Steam, itch.io, GOG, and the Microsoft Store.
Ysbryd Games publishers games with stories that have "the heart and soul to stay with players for a lifetime," along with an emphasis on engrossing gameplay and distinct aesthetics. Other titles published by the company include VA-11 HALL-A and Masquerada: Songs and Shadows.