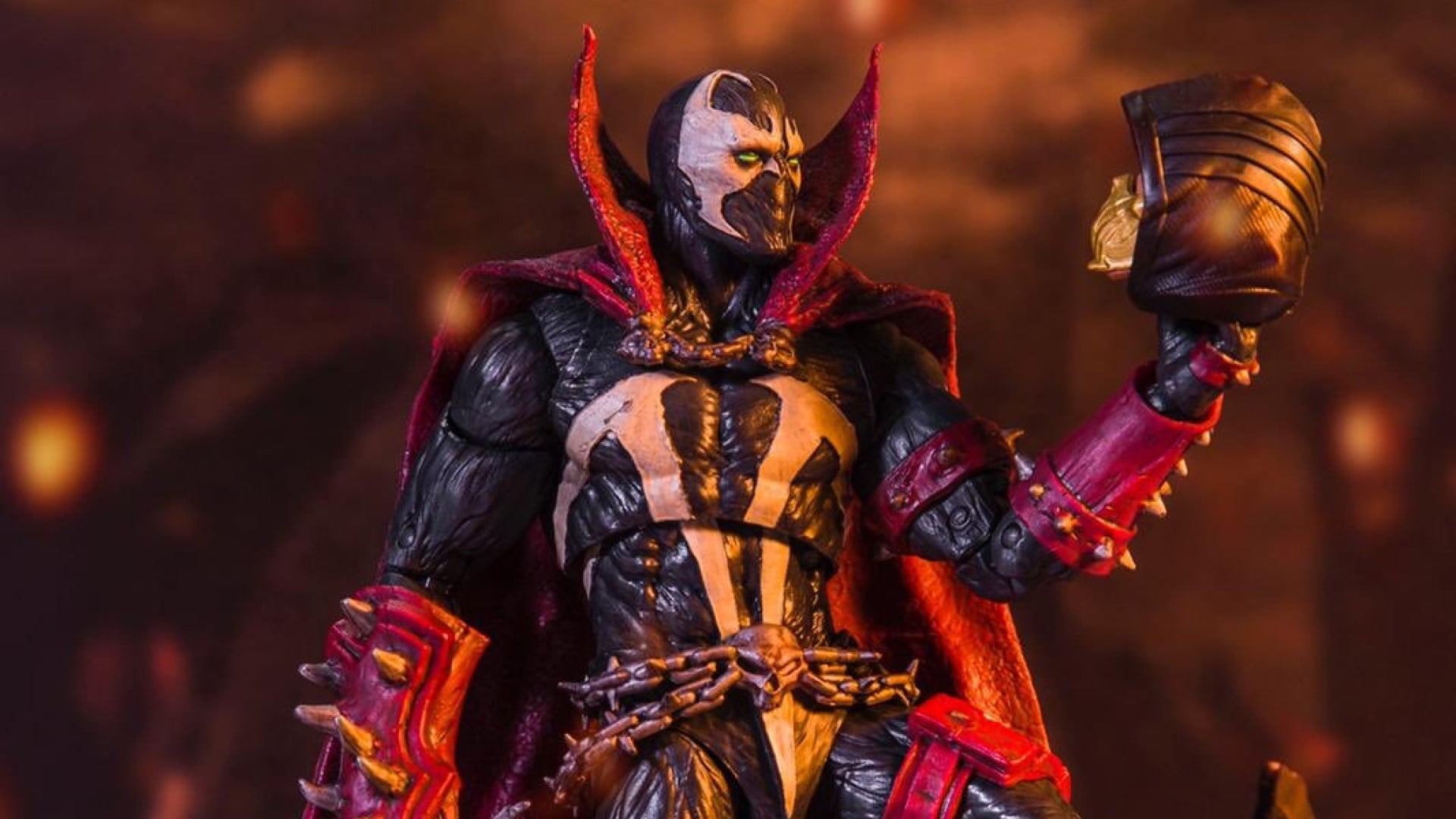 Todd McFarlane Reveals New Spawn Action Figure For MK11 Character Debut
I'm not usually one that ponies up the bucks for action figures. I know, I know. That makes me a bad fan. Plenty of my close friends and cohorts have built shelves for their shelves to hold all of their cool shit. It takes something really badass for me to feel like I want to take up cat-space (for all bare surfaces are cat-space). With the newly revealed SPAWN action figure, my little fuzzy bundle of love might just have one less surface to lounge on. Check it out:
Now that's a baller figurine. Standing tall at 7″ in scale and with 22 points of articulation, that puts it… somewhere in the tier list of collectible height and articulation. Like I said, I'm not an expert on how these things rank. What I do know is that it ranks an 11 on the badass scale. The action figure also comes with a base for display, and that sword you see is an in-box accessory. The SPAWN action figure comes to us from McFarlane Toys, so you know a lot of love went into getting the details right.
If you want to get your hands on the SPAWN action figure, you'll have to wait until March 8th. It's launching ahead of SPAWN's Mortal Kombat 11 debut. The newest addition to the MK11 Kombat Pack, SPAWN will be playable to pack owners March 17th and general audiences March 24th. He'll be joining existing McFarlane Toys figures Johnny Cage and Raiden (pictured below). It will be available at most major retailers for just $20.