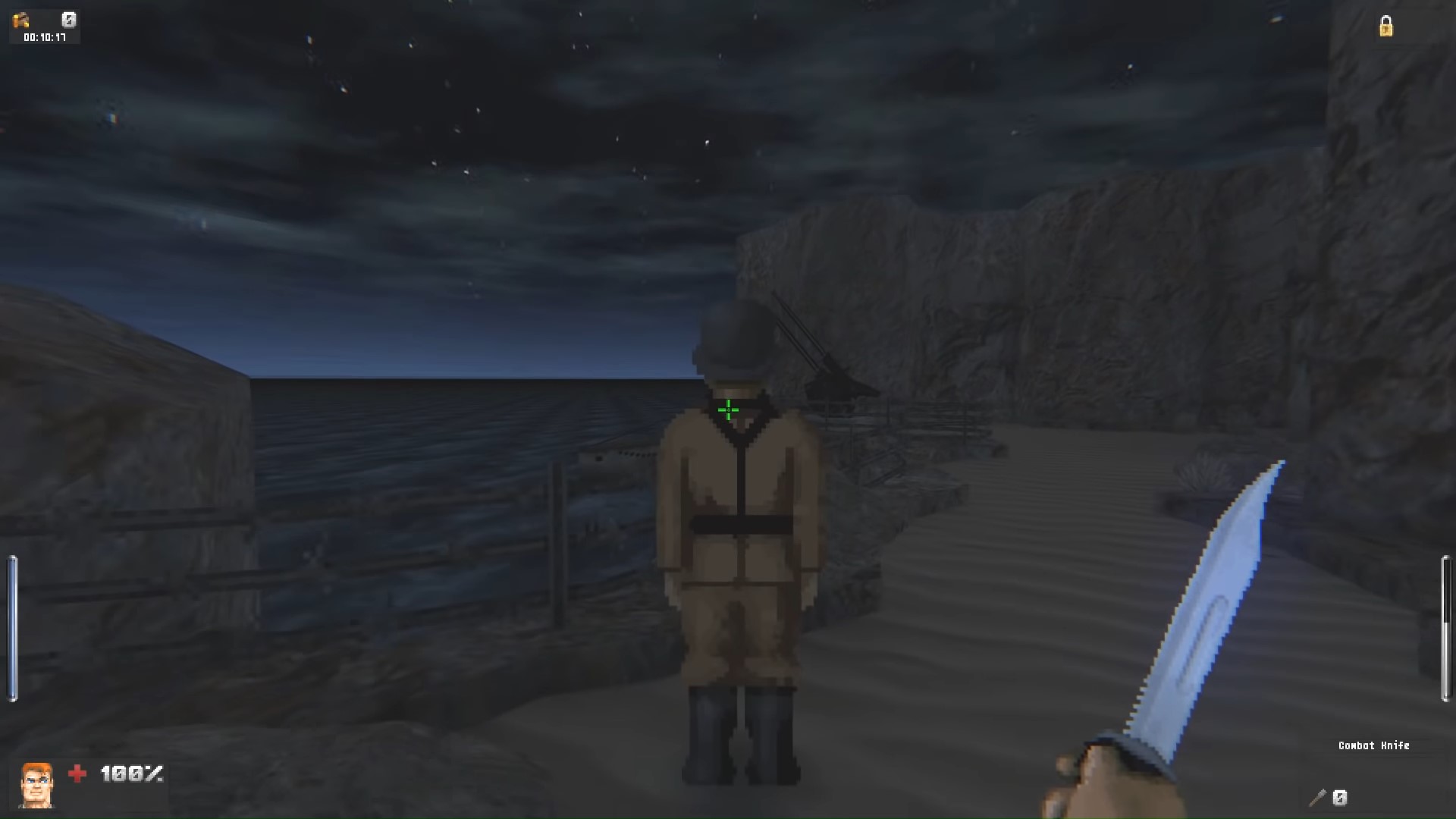 Ultra-Indie Daily Dose: Blade Of Agony Is A Mix Of All Your Favorite FPS Games
Hello, you glorious gluttons for all things indie horror! Are you just starving for the newest of the new, the most unknownest of the unknown? If so, you've come to the right place. Welcome to the Ultra-Indie Daily Dose! In this series, we're going to pick a new game every day from an indie horror creator you've probably never heard of. No million-dollar budgets or factory productions. This is the space for the little guy with not but a developer toolkit and a dream. So if you're down to roll the dice on something different, then stick around and check it out!
---
Welcome back for your Daily Dose! Hope you're ready for some classic FPS action. First a special thanks for Alpha Beta Gamer for directing me to this, because it's one of the best games they've featured on their page. Blade of Agony is a full conversion mod of DOOM. Taking the characters from Wolfenstein 3D and the premise of Call of Duty, the result is a perfect synthesis between the three. It's hard to describe where one game ends and the others begin, as it all blends so smoothly together, almost exceeds the sum of its parts.
In Blade of Agony, you play as BJ Blazcowitcz, protagonist of the Wolfenstein series. Called back into active duty, he joins the fight in occupied Tunisia, an often forgotten but pivotal spot of the Nazis' North African campaign. The first mission begins with BJ paratroop'd into a base with nothing but a combat knife. From there, well, he does his thing.
The gameplay is the same awesome classic DOOM FPS action you know and love, brutally hard and with Wolfenstein aesthetics. But what was most remarkable to me about Blade of Agony was the painstaking detail put into the pre-mission hub. You start the game in an Allied base, with a half dozen unique characters you can interact with. There's a medic, a quartermaster, a bartender and, more. Blade of Agony, at the moment, is still a work in progress. But with such love put into creating this mod, it's already a masterpiece. 
You can try Blade of Agony for yourself by clicking here. It's a standalone mod, so you won't need to mess with DOOM wads and all that. And you'll certainly want to remap the controls.