Ultra-Indie Daily Dose: Deep Night Detective Is A Nightfall Noir Brawl
Hello, you glorious gluttons for all things indie horror! Are you just starving for the newest of the new, the most unknownest of the unknown? If so, you've come to the right place. Welcome to the Ultra-Indie Daily Dose! In this series, we're going to pick a new game every day from an indie horror creator you've probably never heard of. No million-dollar budgets or factory productions. This is the space for the little guy with not but a developer toolkit and a dream. So if you're down to roll the dice on something different, then stick around and check it out!
---
Welcome back for today's daily dose of indie horror! We're looking at the first chapter of Deep Night Detective by developer Trainwreck Studios. Best known for the visual novel Nowhere Girl and the dating sim Animal Lover (fear not, no furries nor bestiality in this one), Trainwreck is incorporating more gameplay into this title. With some light platforming and combat, Deep Night Detective still feels like a visual novel, now just a little more dynamic.
Deep Night Detective follows one Detective Spooky, a hard boiled ghost investigator working from his office in the big sleep. The game begins when he is summoned (not metaphor) to the Winterfield Manor to solve a mystery involving the disappearance of two people. The game only has the first chapter available, so I won't spoil any of the story. But let's just say this isn't your ordinary haunted house.
The color palette alone makes Deep Night Detective worth checking out. The story, writing, art style, and music make it all the greater. If you like your noir stories a bit less black and white and a bit more taffy colored, this is the game for you. If you've got 30ish minutes, try it out.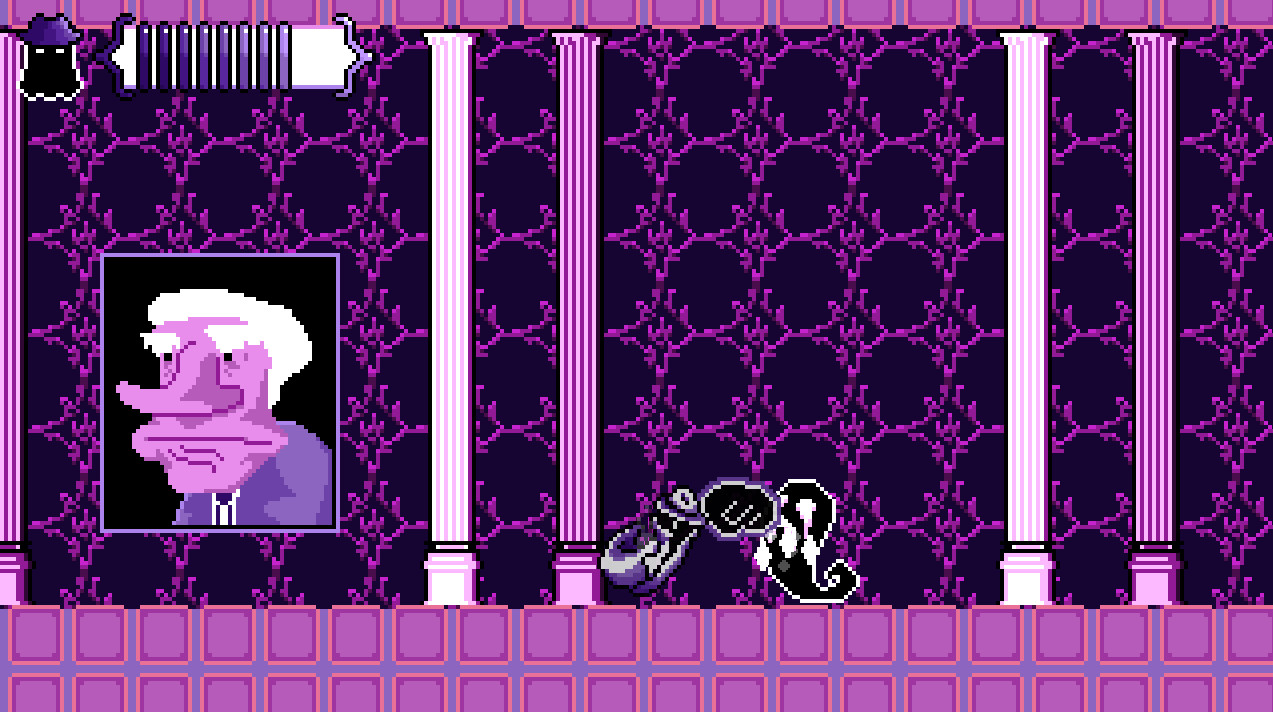 You can download Deep Night Detective for free from itch.io by clicking here, or from Steam by clicking here.