Ultra-Indie Daily Dose: Slide On A Slide In The Woods In Slide In the Woods
Hello, you glorious gluttons for all things indie horror! Are you just starving for the newest of the new, the most unknownest of the unknown? If so, you've come to the right place. Welcome to the Ultra-Indie Daily Dose! In this series, we're going to pick a new game every day from an indie horror creator you've probably never heard of. No million-dollar budgets or factory productions. This is the space for the little guy with not but a developer toolkit and a dream. So if you're down to roll the dice on something different, then stick around and check it out!
---
Welcome welcome! We've got a very cool indie horror game for you today. This Daily Dose comes courtesy of developers Jonny's Games (or probably just Jonny), HPSXRP and artist Louie Woodhouse. As you can probably guess, Slide in the Woods is about just that.
Slide in the Woods is as straightforward a title as you can get. Set in a simple playground in a forest on a pleasant day, the player plays around. You go down the slide, and like a child at recess, run back up to take the slide again. How endlessly fun, especially when you're pretty sure where you'll end up on the other side.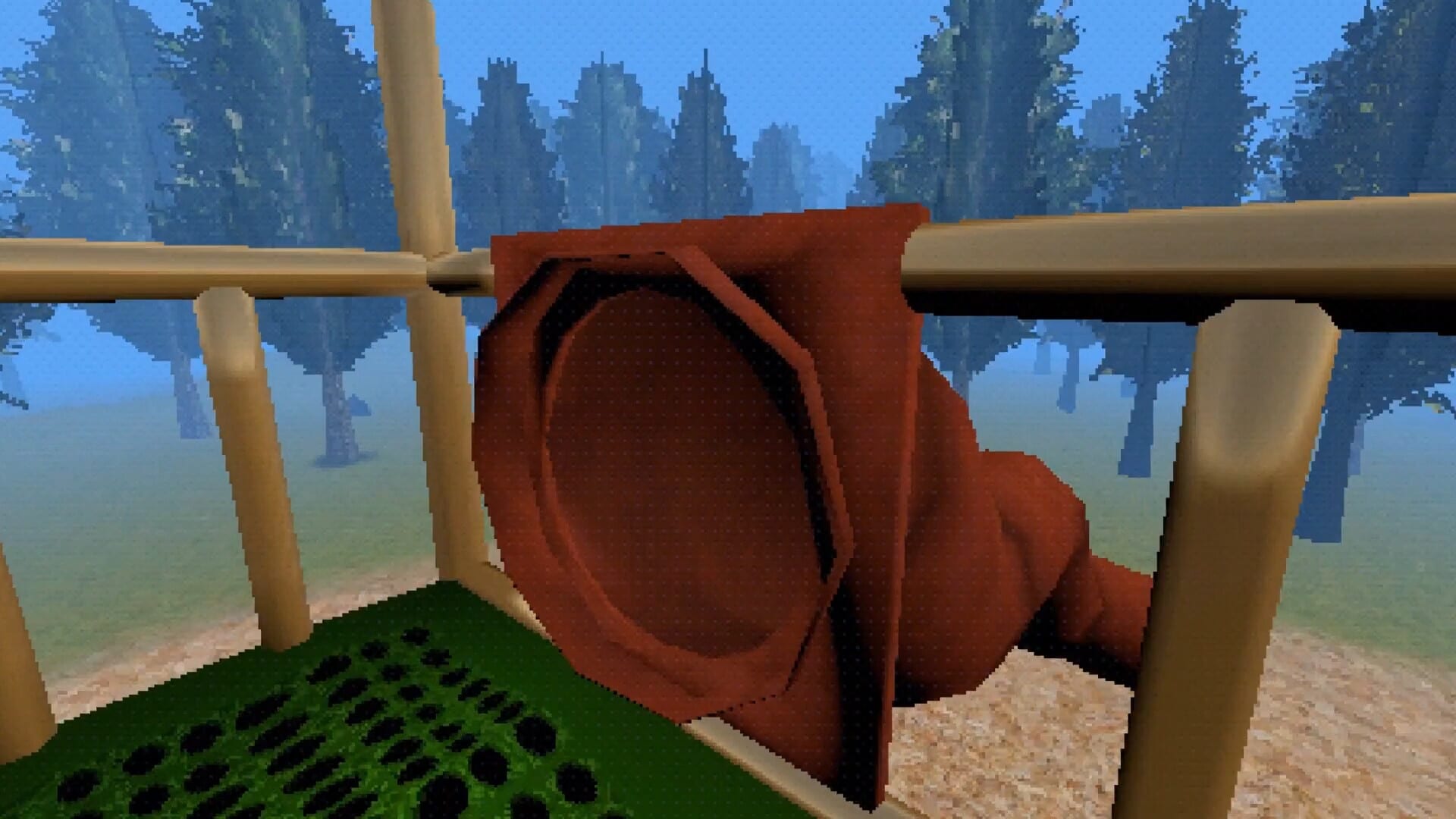 The gameplay of Slide in the Woods takes an interesting twist on the repeating hallway horror formula. Mostly because the hallway is a fun plastic tube. But without spoiling much in this 10-minute game, you do go to some interesting places. And the concept of a "crawl meter" gave me a little laugh. 
You can download Slide in the Woods for free on itch.io by clicking here.