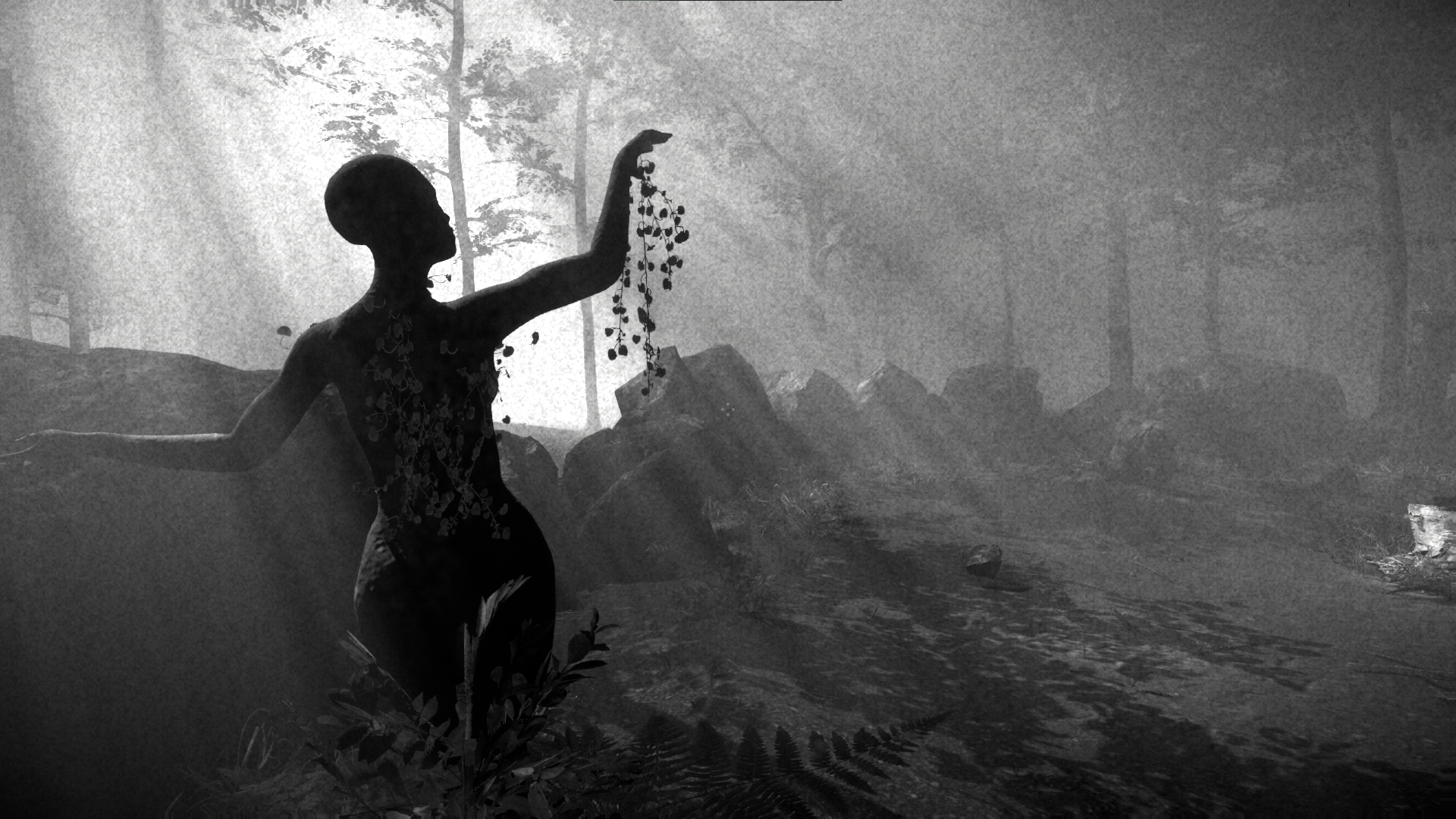 Ultra-Indie Daily Dose: The Colossus is Coming
Hello, you glorious gluttons for all things indie horror! Are you just starving for the newest of the new, the most unknownest of the unknown? If so, you've come to the right place. Welcome to the Ultra-Indie Daily Dose! In this series, we're going to pick a new game every day from an indie horror creator you've probably never heard of. No million-dollar budgets or factory productions. This is the space for the little guy with not but a developer toolkit and a dream. So if you're down to roll the dice on something different, then stick around and check it out!
---
Welcome back to your Daily Dose of Indie Horror to scratch the umbral parts of your cavernous skull. Crawling around in confined grainy shadows lies The Colossus is Coming, developed by FYRE Games, a short film-like experience to accompany the narrative of Auric Echoes' musing ambient rock album of the same name.
In a hazy amalgam of Blair Witch scenery and 20s silent horror atmosphere, I paced around a stone-encircled forested grove littered with sparse equipment and antiques. Violent sun filtered through monochromatic leaves while I searched for clickables in the simplistic one-scene confinements. The whispering white noise of silence swelled as I found the first cassette tape at my feet. Playing the tape begins the diary story of an encounter with an enigmatic stranger modeled of soft torture and shade.
Encircling the clearing like a depressive buzzard hungry for 8-tracks, I carefully examined discarded furniture for more tapes, patiently listening to the short story as the woodland around me caved in with adumbration. The recorded voice accounts the silhouetted stranger moving ever-slowly after the speaker. Left with no option but the survival instinct of paranoia-fueled flight as the enigma kept steady pace. But what were they running from? Why should they be afraid? If only you stopped to face the darkness, you'd be able to make out a weary face following.
Silence bloated into the mangled static of cracking branches with each tape collected. The atmosphere became engorged on inky anxiousness, spitting up discarded bones and marrow at my feet. With such limited scenery, the recordings conjured a surprisingly suspenseful atmosphere, sending me to flick my view around at every sound in anticipation of that Colossus finally arriving…

The free desaturated ambiance-led experience of The Colossus is Coming can be played on Steam here. Thirsty for more indie horror? Check some out on DreadXP right here.