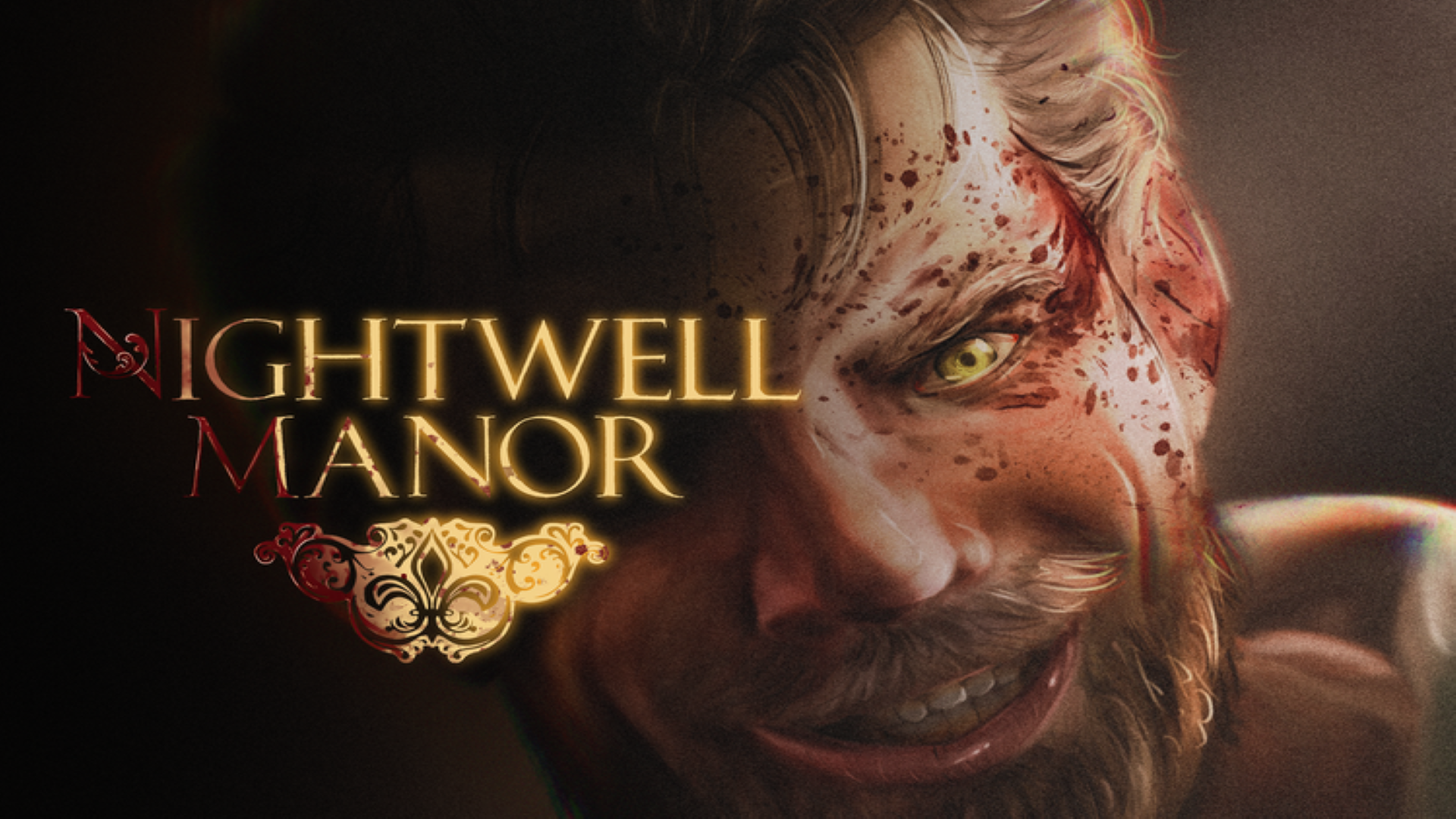 A Passionate Team Tackles Multiplayer Horror In Nightwell Manor
With the ever-expanding market of Asymmetrical multiplayer horror games out there, it's interesting to see the ones that do something to set themselves apart and to see the passion that goes into making those games. Recently Announced Nightwell Manor looks like a 1940s clue-based multiplayer game. Then the team reached out to talk about the game, so I jumped at the opportunity to sit with Jamie Social Media and Marketing Manager, and Peter, the Narrative Designer.
---
Justin: Can you tell us what Nightwell Manor is?
Peter: it's called an AI social game where groups of four people enter the Nightwell Manor and try and figure out one of a certain set of mysteries plaguing the manor for that match. In the manor, there's the illustrious elusive Mr. Nightwell, who was almost a figurehead character at this point. And it's the player's job to go into the manor and solve one of the cases that Mr. Nightwell has perpetuated on the town of Red Oak. Find out what he's done or what has happened in a series of matches. And hopefully, get out. Some of them won't.
Justin: So, where did the idea for Nightwell Manor come from?
Peter: So that's a story that goes back many years ago. Dave and Cory are the two leads in our little indie company. Cory specifically got together with his former partner as they made the early concepts. Then the partner parted ways, but they are still happy for everybody to keep working on it. Flash forward to about a year ago, when they had a product but weren't quite happy with it. They started onboarding. They onboarded me, and they onboarded our lead artist, Hannah; they onboarded Jamie, then they started bringing in more people, up to about 11 people at this point.
Jamie: I think, yeah, we're just nine core team, and we've got some few freelance guys in with us as well.
Peter: As of a year ago, we started proper, full development out of it. And it's been history ever since.
Justin: So what have been some of the inspirations for the team?
Jamie: We've got that vintage 1940s theme. Nightwell Manor also has inspiration from what we call it Cluedo over here in the UK and Clue in the USA. I think Corey was originally based on the film, but there's the board game as well. We've had some comparisons to Seventh Guest, which was really cool. Inspiration-wise, I've just got a love for horror games. So I've been brought in as the social media manager because I've built a good rapport with certain communities and streamers. And within the horror game scene. I feel like I've got a good mind for like sales and marketing, what I know and what the community wants, and being able to get that into the team's agenda. And really try and make the game a community-driven game as well.
Peter: I think you hit on all the points pretty well. They're like a Cluedo big inspiration or Clue. The movie was a huge inspiration for us. But then there are also other games like Dead by Daylight and the other like four vs. one games. Because you've got the Butler, Nightwell Manor is a four vs. two. So you've got Mr. KNightwellwell, who you know, is the one that's hunting you, but you've also got his butler that if he sees you, He's then going to direct Mr. KNightwellwell to you.
Justin So, how far into development would you Nightwell Manor is?
Jamie: I think we're in a really good stage. The engine was scrapped, and we moved from Unreal 4 to Unreal 5. So that's changed how the game actually works. The whole concept is still the same, but I don't really want to give a timescale. Peter and I have been talking about a cool concept. We don't want to go into too much detail, but we've got a really cool marketing idea we'll be working on to launch when we're ready to launch the wishlist. So keep an eye out for that. Because it's gonna be something interesting.
Justin: Oh, that sounds cool! I can't wait to see it! So it seems the lore character backstories are fully fleshed out. Was that a group effort? Or is one person focused on the storytelling?
Peter: So I'm the writer, the Narrative Designer, whatever you want. But and it has been my job since like a year ago to flesh out the lore of Nightwellwell, manor and to go into detail about Mr. Nightwell, the butler the, the characters that we have at the moment, I think there's three on our website, so I'm not going to say the fourth. But it has been a very collaborative effort. Like I create the backstory, and I create the mood boards to help the concept artists, I send that to the concept artists, and they do fantastic renders.
Justin: How have you found the horror community's reaction so far?
Jamie: Yeah, so since I've taken on, we've certainly started to get a lot more engagement and a lot more interest from the horror community and as well as like the indie dev community. As for social media and stuff like that. It's been amazing to see people and even to come and do an interview like this in a concept stage, talk about the game, and start building the hype up.


Peter: At the end of the day, we also love horror, the horror dev community, and so stuff that makes us excited hopefully makes the community excited, and Jamie has been doing a great job with just presenting that in a better light than we have before.
Justin: So I have one last question, and it's kind of a harder one to answer sometimes. What do you want people to have in mind going into Nightwell Manor?
Jamie: That's a good question. I'm going to put this out there, but I think what we've got in place mechanically is going to be a breath of fresh air for the multiplayer style of horror game. There's one mechanic that I'm really impressed with the I think there are no other multiplayer horror games that do it, I can tell you.
I want to thank Peter and Jamie for taking the time and sitting down with me to talk a little about Nightwell Manor. I'm excited to see what they have in store for us when it launches! To keep up to date with the project, go follow the games Twitter account, and if you want some more information, head on over to the games website!

For more interviews, features, and reviews, stay locked to DreadXP, and with its dope new update, it's never been a better time to go play Dread Delusion!