Controversial Taiwanese Horror Game Devotion Preserved In Harvard-Yenching Library
When Devotion made headlines in February 2019, it wasn't in the way that developers dream of. While the indie horror game from Taiwan was receiving stellar reviews, the positive press was soon eclipsed by reports that the game had anti-Chineses government messaging. It's the kind of thing that you expect to be quickly patched out and blow over. This was far from the case. The instant review bombing by mainland Chinese gamers/not at all government bots was the least of developer Red Candle Games' worries. The game was soon pulled from Steam in China on February 23rd, just 4 days after launch. Then it was pulled from the global store on February 25th. Fearing further backlash from the government, the game's publishers Indievent and Winking Skywalker completely cut ties with Red Candle Games. Proving their fears far from unfounded, the Chinese government revoked publisher Indievent's license to operate. It wasn't just a slap on the wrist. It was a bloodbath. It proved just how far the Chinese government was willing to go. It threw into question the future of Steam as a platform in China.
Just what exactly created all this chaos? There's a talisman in Devotion with words that translate to, "Xi Jinping Winnie the Pooh." Also, there are some symbols that sound something like, "your mother is a moron" when translated in part to Mandarin and part to Taiwanese Hokkien. That's it. That's all it takes to get banned in China. Sorry, not just banned. To have all your business bridges immolated like the retreating Russians trying to stop Napoleon's advance. And even then, they still might shut down anyone that had any relation with you. Just to prove a point.
It should be obvious by now where I stand on this issue. I know there are a fair amount of people that don't want to mix politics with their games. But fuck censorship. If you want to personally insult me in one of your games, go right ahead. I might not agree, but I certainly believe you should have the right to say it. There's been an alarming trend for companies to roll over on their backs and give the Chinese government a shot at their warm bellies. This is why it's so important when an organization like the Harvard-Yenching Library decides to recognize and preserve a game like Devotion.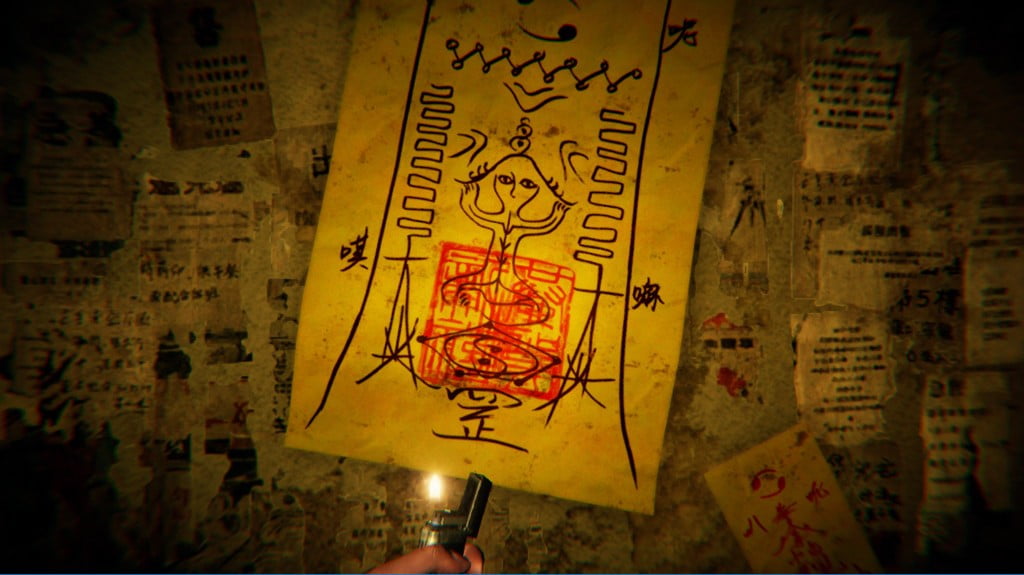 Located at Harvard University, the Harvard-Yenching Library houses one of the largest East Asian media collections in the world. The library preserves media that is of particular importance to Chinese culture. In Devotion's case, it's easy to see why it was chosen. Red Candle Games had this to say about the announcement on their Facebook Page:
Hello, we are Red Candle Games.
This February, the Harvard-Yenching Library at Harvard University officially added both of our titles '返校 Detention' and '還願 Devotion' to its collection. It is an incredible honour which belongs to not only Red Candle but also our supporters/players worldwide. Special thank to the invitation from Harvard-Yenching Library and the assistance from James Cheng, Prof. David Der-wei Wang, Xiao-he Ma, and Yedong Chen for making it possible.
Harvard-Yenching Library, formally founded in 1928, is known as the largest Eastern Asian library maintained by any American university. As game designers, never have we thought that our works could one day be added to its prestige collection. While we truly appreciate the recognition, we had also taken this opportunity to rethink the possibilities that our games could achieve.
For the past one year, we are sorry for making our community worried. Although the current status might not be ideal, we are still here and that nothing has changed – we are and will always develop games with the same passion.
Last but not the least, we'd like to express our gratitude toward our partners, friends and families, especially a big thank you to all fans who still believe in Red Candle Games. It's a tough year for many of us, but we will keep going, and hopefully in the future we could share more works with you all.
If you want to support Red Candle Games, you should pick up their previous game Detention. Ironically, that game is critical of the Taiwanese government and wasn't banned. You can find it here on Steam for just $12.