FOBIA – St. Dinfna Hotel Opens Reservations This June
FOBIA – St. Dinfna Hotel will see a sudden influx of vacancies this June, according to Maximum Games and Pulsatrix Studios. A new trailer showcasing the upcoming game also dropped earlier today. Grab it on Steam starting June 28. There's a demo for you to try out, too, if you want to get a taste of the action ahead of time. It'll also come to the PlayStation 4, PlayStation 5, Xbox One, and Xbox Series X|S on the same day.
In FOBIA, you'll use the in-game camera to view the past, present, and future of the hotel. With it, you can solve puzzles, plan ahead, and learn more about the environment. Cameras won't be the only thing you'll be aiming, however. Terrifying beings haunt the hotel, and nothing short of some well-placed bullets will stop them.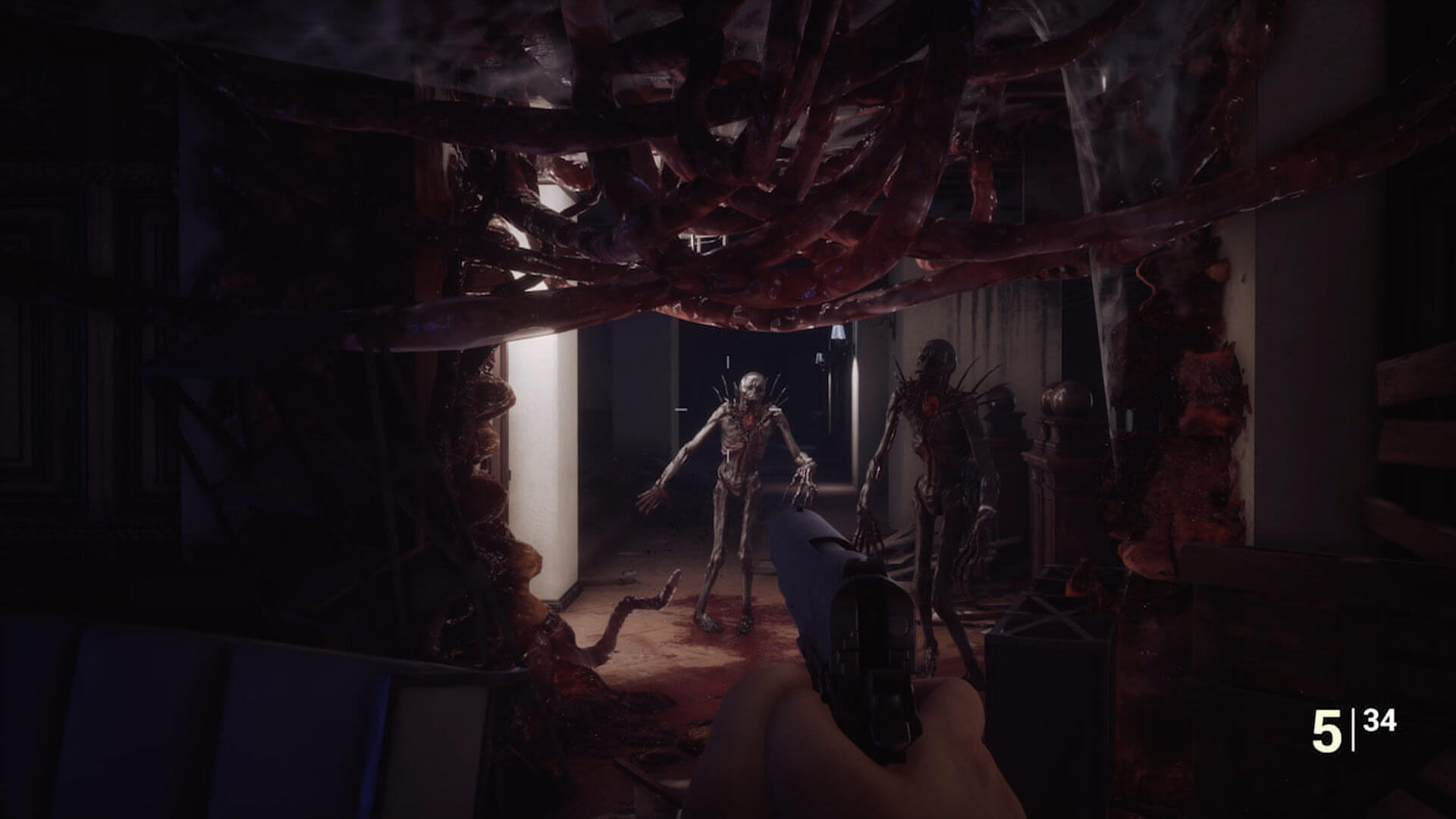 As for the St. Dinfna Hotel itself, it's always had numerous rumors swirling about it. Some think it's a site of mysterious disappearances and even paranormal activity. Roberto Leite Lopes, an amateur journalist, hopes to break the story once he gets a tip from his friend, Stephanie. He'll need to use his investigative background to learn the truth and survive to tell the tale. Only with some good old-fashioned gumshoeing can he hope to stop the past, present, and future from colliding.
The first-person survival horror experience marks the debut of Pulsatrix Studios on Steam. Based in São Paulo, Brazil, it focuses on creating high-performance games for a global market while making use of local talent and resources.
Maximum Games publishes experiences from best-in-class creators from around the globe. Feathers in their cap include Among Us, Five Nights at Freddy's, and Kena, Bridge of Spirits. Christina Seelye founded the studio in 2009, and in the years since then Maximum Games has become a top-20 global games company. It also operates Modus Games, a publishing label, and Modus Studios. As of 2021, Maximum Games is part of the Zordix Games group.