Happy's Humble Burger Farm Served Hot Today
Happy's Humble Burger Farm just served up some hot and ready terror. Developed by the Scythe Dev Team and published by tinyBuild, it's a neat adventure starring a real horror: underpaid food service work. Grab it on the PlayStation 4 and 5, Xbox One and Series X|S, and Steam. A port for the Nintendo Switch should be out in Q1 next year.
In Happy's Humble Burger Farm, you'll report for your daily drudgery manning the titular restaurant for the overnight shift. But something's wrong. Maybe it's just the incessant buzz from the flickering lights overhead, but did the Barnyard Bud statue just move? Focus, there are people in the store and you have orders to fill. If you drift too far, you might get a visit from Happy the Humble Heifer, and nobody wants that.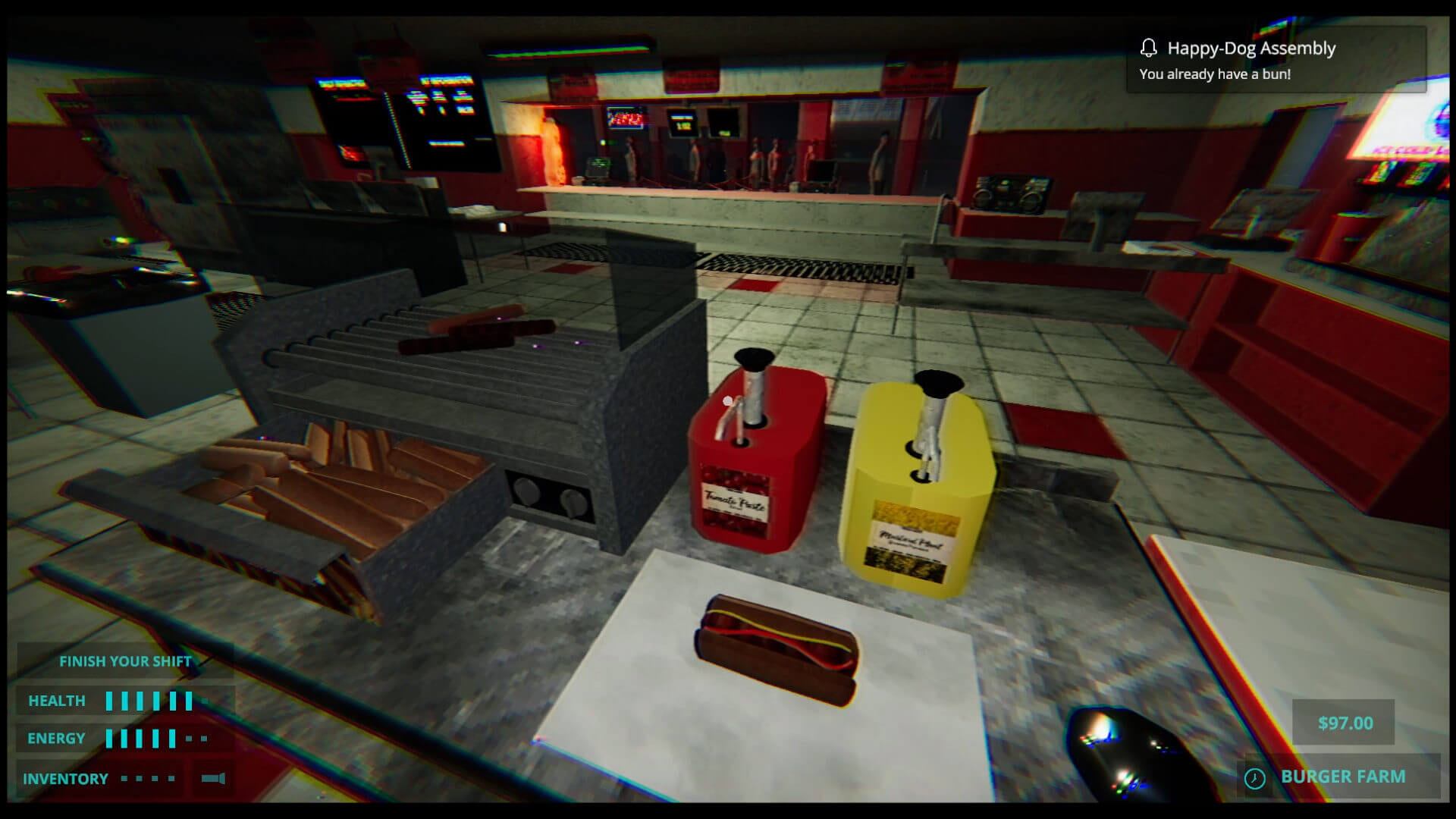 Explore New Elysian City's biggest businesses. Happy's Humble Burger Farm, Paragon, and Obscura Biotech are all hiding something. In order to regain your memories and find the truth, you'll have to search every dark corner and abandoned building. With 32-bit era graphics, Happy's Humble Burger Farm includes hours of talk radio, over five dozen TV programs, and a soundtrack with nine exclusive albums. Check out the launch trailer here.
The Scythe Dev Team works out of Arizona and Massachusetts. All of their titles take place within the same Scythe Saga Universe. The team works on niche games that defy conventions with oddball mechanics and game design.
tinyBuild, based in Seattle, is a prolific publisher known for its work with the Hello Neighbor franchise. They also have over 30 other renowned games including Graveyard Keeper, Speedrunners, and Party Hard. itnyBuild has additional offices in Europe.
And, please, remember to tip your delivery drivers and wait staff and be kind to them. It's a tough, often thankless job, even without the demonic cow mascots.