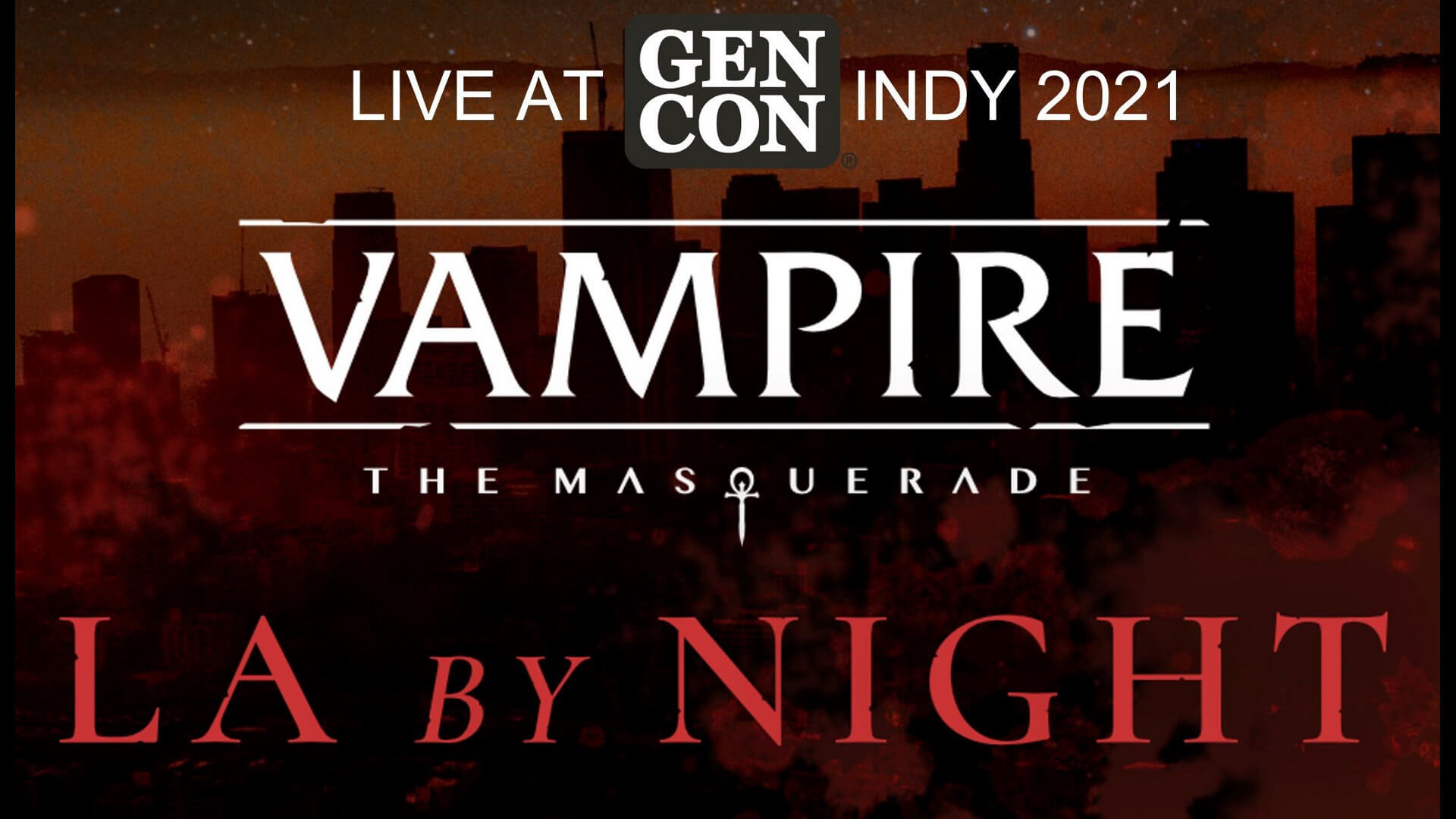 LA By Night, World of Darkness Attending GenCon 2021
The World of Darkness team will be attending GenCon 2021. They'll also bring in the cast of LA By Night, their actual-play TTRPG show. The team will host a number of events throughout the campaign, including a meet-and-greet, Storyteller advice, teaching the system, and more.
Jason Carl will discuss advice, tips, and tricks for games of Vampire: The Masquerade on September 17. On September 18, the World of Darkness team will introduce and teach the basics, along with the world's metaplot and addiitonal tips and tricks. Also on Saturday, the LA By Night cast will perform live, with the ability for remote attendees to watch on the official GenCon and World of Darkness Twitch channels. There will also be a meet-and-greet running from Thursday to Saturday at various times for photos, autographs, and heated shipping discussion. A full list of events can be found on the GenCon event page. Season 5 of LA By Night begins this September.
GenCon canceled its annual convention last year amid the COVID-19 pandemic. The convention organizers have promised to move forward this year, albeit with safety precautions to prevent the spread of COVID-19. It will be available in a hybrid format, with the online and in-person conventions running events at the same time.
GenCon is North America's largest gaming convention, typically attracting crowds of thousands of enthusiastic gamers. Dozens of companies, ranging from industry giants to small mom-and-pop shops show up to announce, demonstrate, and sell their products. Several large companies and sponsors, such as Paizo Publishing, will not be participating in-person at this year's GenCon celebrations. One can read about the Indiana Convention Center's efforts to keep attendees safe on their official website. This year's GenCon celebrations will run from September 16-19. You can learn more about the CDC's guidelines for combating COVID-19 and preventing its spread on the official CDC website.