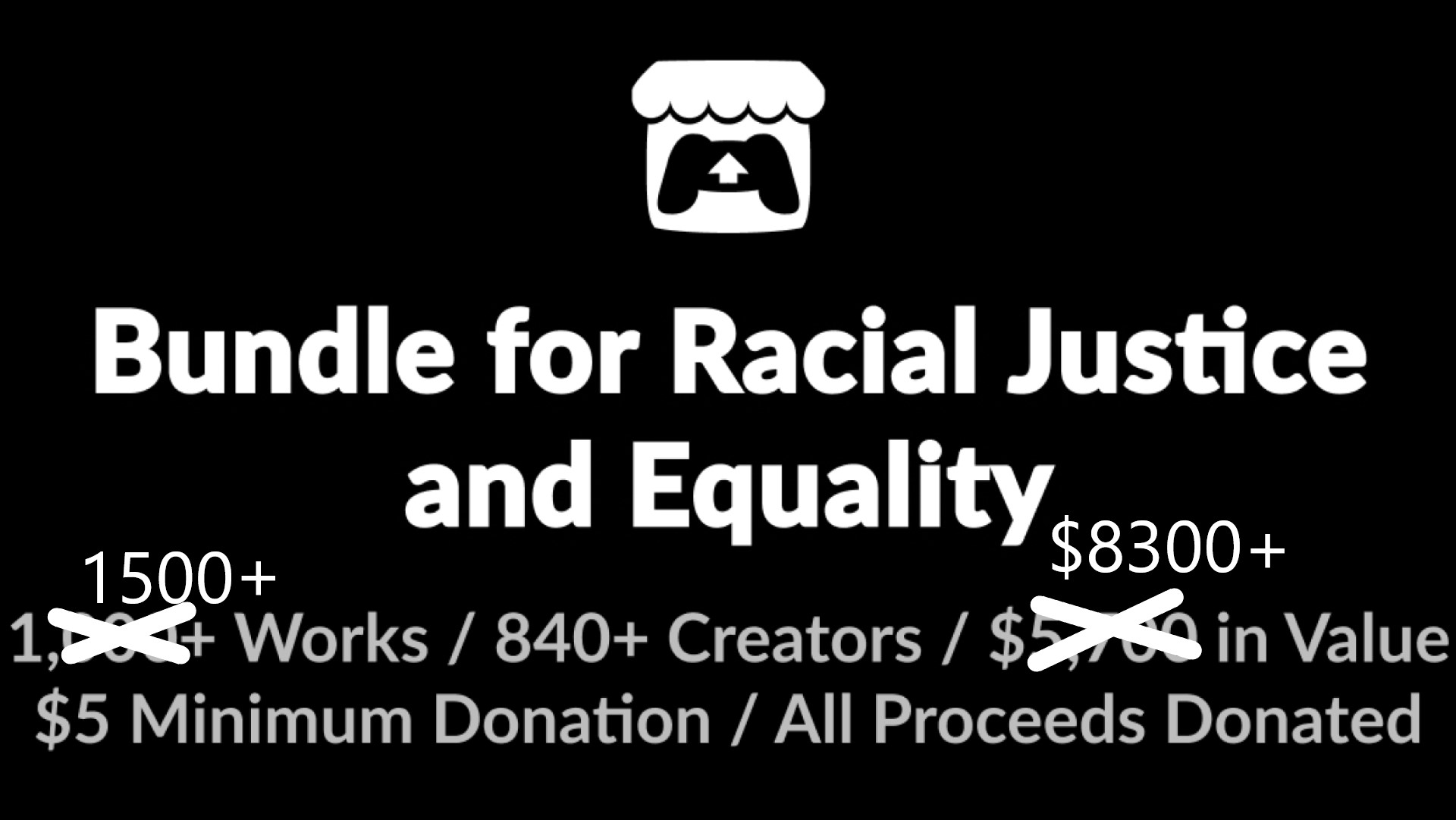 Legendary Itch.io Charity Sale Has Over 1400 Indie Games For Just $5
The Bundle for Racial Justice and Equality is a charity sale happening now on itch.io. For the cost of only $5, the BfRJaE offers over 1500 different games, visual novels, comics, assets, and more. The total cost for the individual products is $8,329, a savings of around 99.9%. So far, they have raised over $4 million for the NAACP and various community bail funds.
While the majority of the games might seem unremarkable to most, there are some incredible titles offered in this bundle. Critically acclaimed platformer Celeste and atmospheric story game Night in the Woods are offered, both of which received overwhelming reception from the players. At a standard price of $20 each, these two titles alone are well worth picking up.
Other games included that have been featured on Dread XP are Tamashii and Tonight We Riot. The unusual and unsettling Tamashii is certainly not your average platformer, but has a weird and disturbing atmosphere that any indie horror fan will love. And Tonight We Riot is like Pikmin, but instead of controlling loveable colorful plant creatures, you control a group of angry citizens fighting back against the police. Both games are definitely worth playing, and you can read the Tamashii review here, and the Tonight We Riot review here. 
Another game worth mentioning is Nuclear Throne. Created by Vlambeer, Nuclear Throne is a top-down roguelite shooter. Playing as one of twelve different mutants, each with their own abilities, the combat is lightning fast and extremely difficult. Fallen enemies drop what appear to be uranium rods, which allow you to collect up to ten perks which radically change your playstyle. If you like bullet hell games, emphasis on the hell, Nuclear Throne is a must-have. And as far as I know, this bundle is the only time it has ever gone on sale.
The Bundle for Racial Justice and Equality is a limited time offer, ending on Monday, June 15th. With only five days left to buy what could be the greatest deal in all of video game history, you would be remiss to pass this offer up. To check out the list or buy the bundle for yourself, you can click the link here.