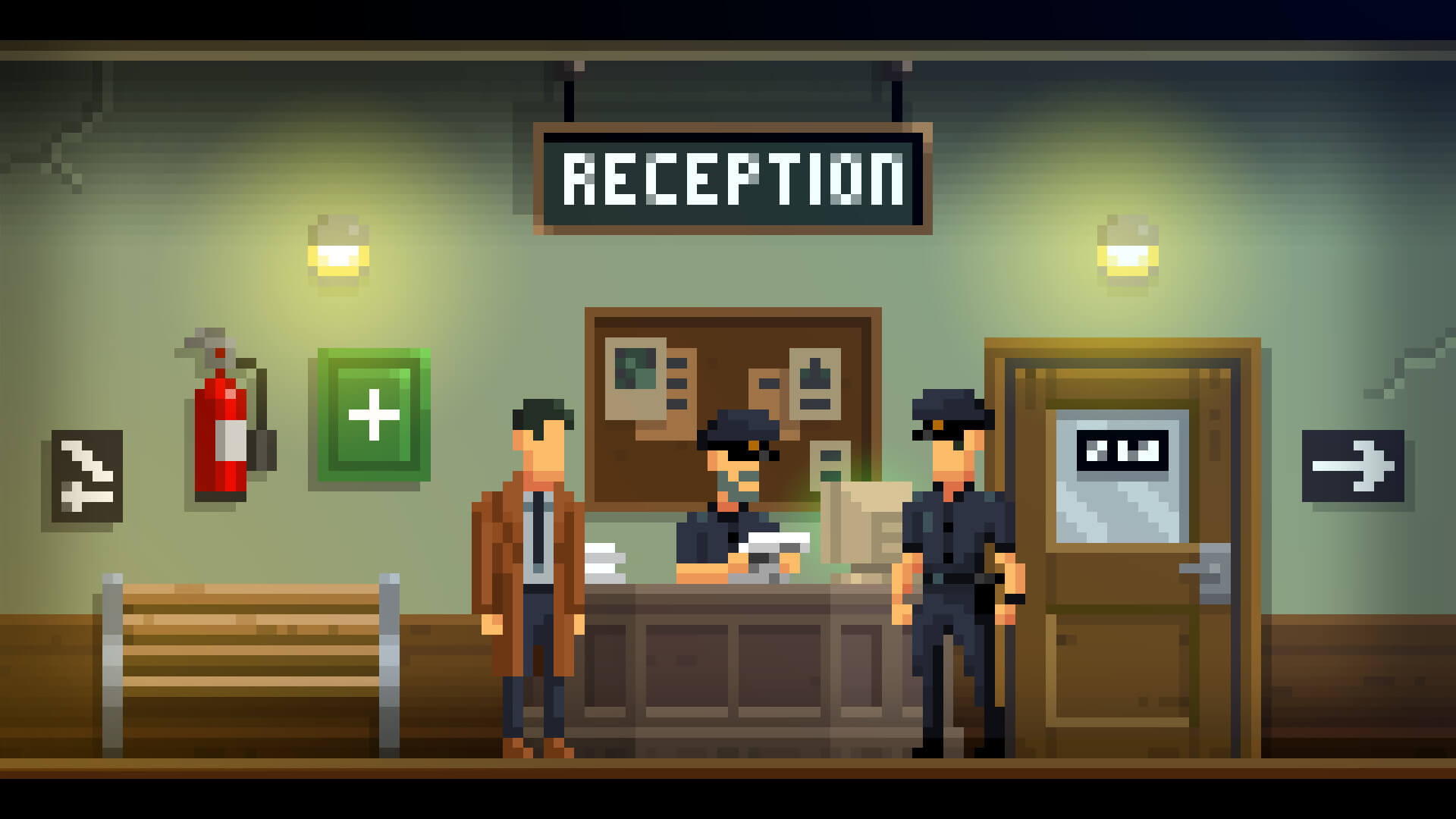 The Darkside Detective Comes to New Platforms
Point-and-click adventure game The Darkside Detective has shambled onto several new platforms. Blending horror elements along with a helping of Scooby Doo antics, The Darkside Detective includes nine cases to solve. Now, the adventure comes to the Sony PlayStation 4 and 5, the Xbox One and Series X, and Google Stadia platforms. Originally released in July 2017, The Darkside Detective is already available on the Nintendo Switch and various computer systems via Steam, GOG, Gamejolt, and Utomik.
Protagonist Detective Francis McQueen and his partner Officer Patrick Dooley are the only line of defense against the supernatural. Their jurisdiction, Twin Lakes, is an unfortunate epicenter of occult activity. While it isn't typically world-ending demonic invasions, the often-clueless populace makes investigating these incidents difficult. Though the fate of the world isn't (usually) at stake, these supernatural incursions cannot go unanswered. Detective McQueen, lead investigator of the Darkside Division, must use his wits and guile to solve cases involving paranormal activity. The series adopts many of the trappings of point-and-click adventures while evoking the feel of classic LucasArts games. Despite using many horror tropes, The Darkside Detective also injects a healthy dose of humor and the absurd into each case.
The news comes on the heels of the release of The Darkside Detective: A Fumble in the Dark. Slated for an April 15 launch, the sequel picks up where the original left off. Detective McQueen quickly finds himself amid a half-dozen new sticky supernatural cases, although half of the dynamic duo is missing. While he investigates, he must work to rescue Officer Dooley from the Darkside. The new cases include a carnival, a local retirement home, a wrestling ring, and even overseas to Ireland.