Ultra-Indie Daily Dose: Neighbor Is A Gameboy Game About The Horrors Of Moving
Hello, you glorious gluttons for all things indie horror! Are you just starving for the newest of the new, the most unknownest of the unknown? If so, you've come to the right place. Welcome to the Ultra-Indie Daily Dose! In this series, we're going to pick a new game every day from an indie horror creator you've probably never heard of. No million-dollar budgets or factory productions. This is the space for the little guy with not but a developer toolkit and a dream. So if you're down to roll the dice on something different, then stick around and check it out!
---
Finding a new place to live is a nightmare. You never know what kind of problems will arise once you've signed that dotted line. Your walls could be full of ants or your new roommate full of flatulence. But nothing compares to the stress of finding out what kinds of freaks live nearby. Neighbor, a game created by itch dev Horatiu.nyc, captures that feeling and amplifies it tenfold.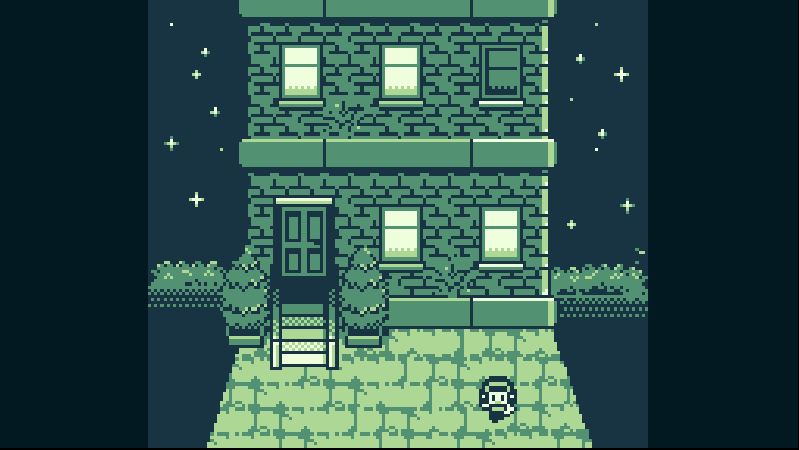 Neighbor has you playing as a young woman who has just found her dream apartment. An enormous room on the top floor of a building, and for a great deal. Surely it's too good to be true! Well, turns out it is. There's a reason a nice place like this was such a bargain, and it's not because of the neighbors who are still alive…
The style of Neighbor is that of classic Gameboy games. With the nostalgic green color palette and the chippy music, Neighbor seamlessly takes a look found in Super Mario Land and turns it into a great horror experience. You can make different decisions through the course of the game, and if you choose poorly, well. It's a good thing you can reload a save.
There are two different endings in Neighbor. You can play it either in browser, or through a Gameboy emulator. Try it out for free by clicking here.