Ultra-Indie Daily Dose: Slay Bells Is Dreaming Of A Red Christmas
Hello, you glorious gluttons for all things indie horror! Are you just starving for the newest of the new, the most unknownest of the unknown? If so, you've come to the right place. Welcome to the Ultra-Indie Daily Dose! In this series, we're going to pick a new game every day from an indie horror creator you've probably never heard of. No million-dollar budgets or factory productions. This is the space for the little guy with not but a developer toolkit and a dream. So if you're down to roll the dice on something different, then stick around and check it out!
---
Happy holidays to all fans of indie horror! Hope you've been putting popcorn on string and having visions of sugarplums or whatever people do for Christmas. Today we have Slay Bells, a title by Blake McKinnon. 'Tis the reason for the season, and the season 'tis the reason for our game today.
In Slay Bells, you play as a struggling mother. It's a cold, dark night in the city, and the police are abuzz (perhaps with holiday cheer?). After dropping off a present for your child and heading home, you begin to find a series of grisly murders taking place around the town. Someone has made a kill list. And he's checking it twice.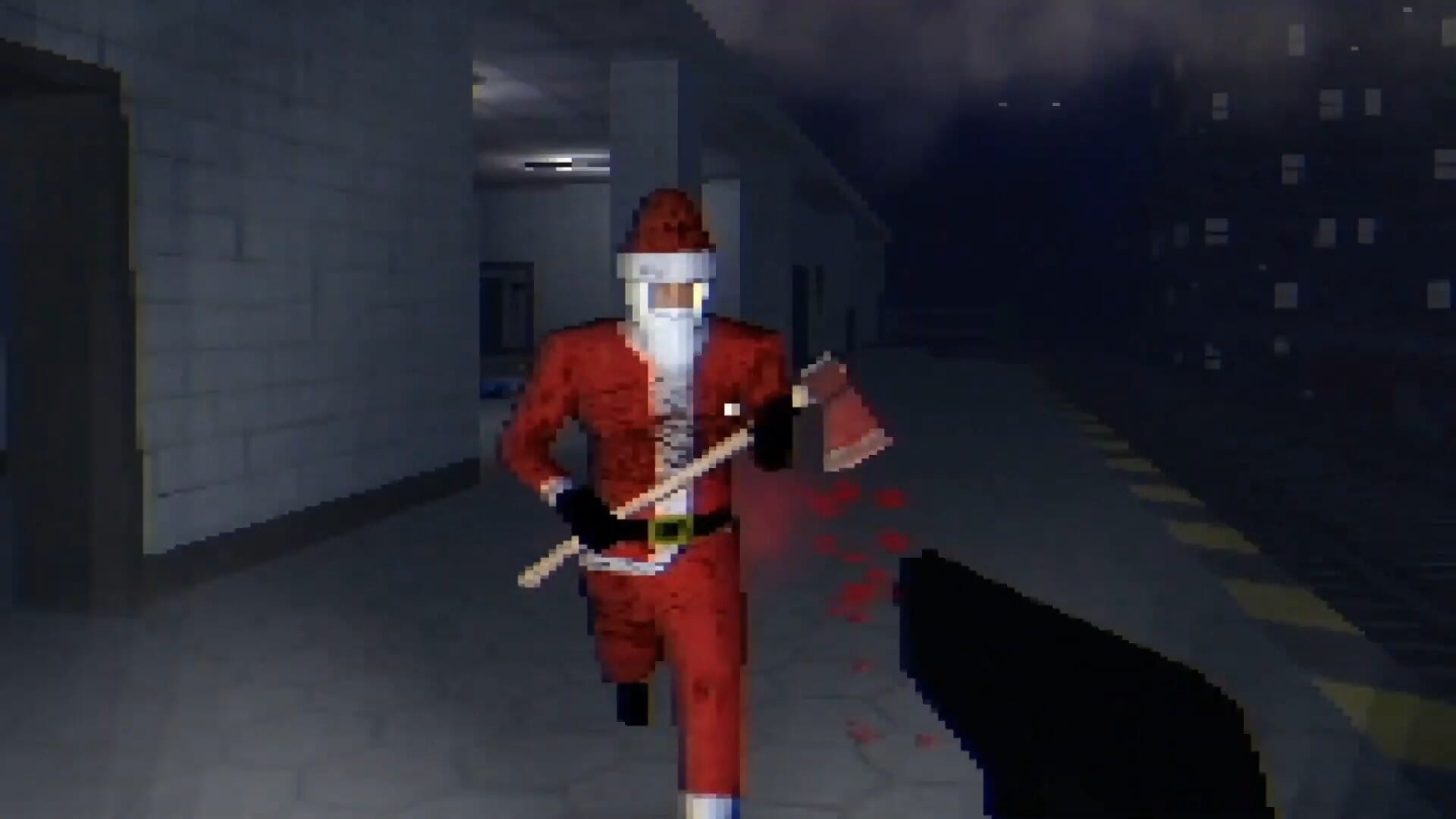 The game is around 15 minutes long, a wonderful Christmas present for us all. You can download Slay Bells for free on itch.io by clicking here.