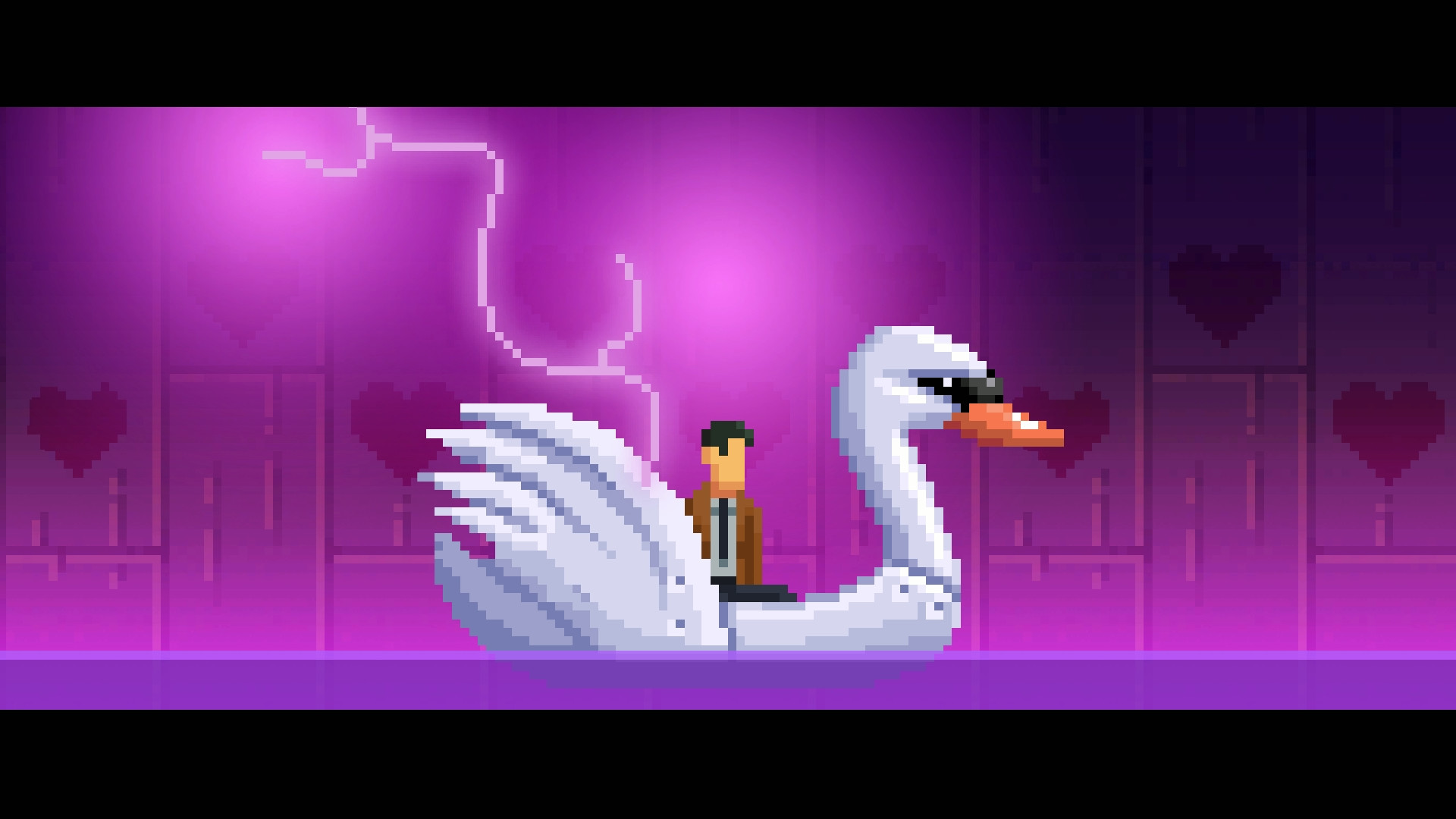 Escapist Showcase Horror Highlights Pt 1
The good folks at the Escapist Magazine just put together another truly impressive showcase. With over 70 titles big and small in the two hour long video, we at DXP thought it would be nice to find the best spooky picks for those who can't watch the whole thing. All of them looked awesome. These are just a handful of our favorites:
Osteoblasts
Halloween may be gone, but the Skeleton War rages on. Osteoblasts is a dungeon crawler by developer Moonana (or rather, a person named Anglerman who is part of the Moonana team). You play as a dead turned undead "by a mysterious Cat Witch," who now must go on an adventure after some kind of nemesis of whom you have many bones to pick with. A timeless tale.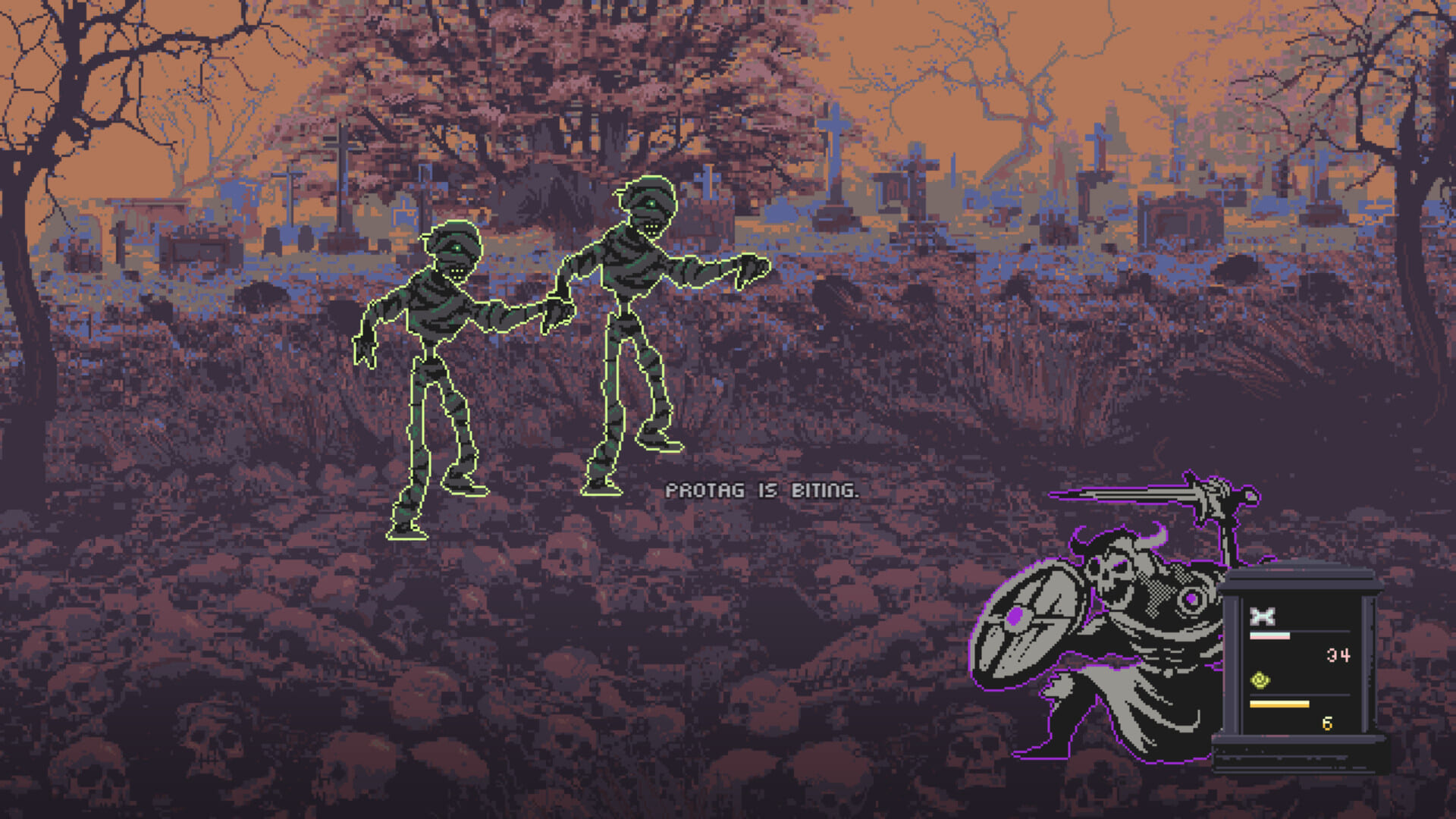 I think the osteoblast and osteoclast are the cells that make bones. Anyways, Osteoblasts is a mix of a JRPG and a roguelite and a Spirit of Halloween pop-up store. Choose from multiple classes and embark on procedurally generated quests with randomized loot, even find yourself randomized bone puns. Okay maybe that last one isn't randomized, but there are sure to be plenty anyways.
Osteoblasts is scheduled for release on February 12th, 2021. You can wishlist the game on Steam by clicking here. And you can try out the demo, either on the Steam page or on Anglerman's itch.io page here.
The Darkside Detective: A Fumble in the Dark
Another entry as amusing as it is spooky is The Darkside Detective. A game developer Spooky Doorway, The Darkside Detective is set in the town of Twin Lakes City, you play as detective Francis McQueen, lead of the Darkside Division investigative team. The game itself has been out for some time. The showcase showcased the upcoming expansion, The Darkside Detective: A Fumble in the Dark.
The Darkside Detective: A Fumble in the Dark brings even more spooky stories to the city of Twin Lakes. Not only is Twin Lakes cursed with ghosties and ghoulies, it's also cursed with a population of dumb dumbs. Detective McQueen and his partner Officer Dooley will have six more ghastly and otherworldly point-and-click cases to solve, as these two are all that stand between the innocent people of Twin Lakes and certain destruction. Probably.
You can try The Darkside Detective for yourself on Steam by clicking here. And keep up with The Darkside Detective: A Fumble in the Dark by clicking here.
Underworld Dreams
Underworld Dreams
A more traditional horror game shown in the showcase was Underworld Dreams, a first-person psychological horror by developer Drop of Pixel. Inspired by H.P. Lovecraft, Underworld Dreams takes place in the "Groc House," an old Resident Evil style mansion. You know, the kind where every lamp is a secret switch that can only be activated with a large bronze lion bust (it's also the kind where a massive eye looks down at you from a hole in the ceiling, which I don't know if RE has done yet).
There are a number of comparisons you could make between Resident Evil and this. Underworld Dreams is an intense survival horror, where combat is extremely dangerous. Healing items and other resources are scarce too, so it may mean running past a foe in order to save a few bullets. And of course, horrible zombie-like creatures. Perhaps other monstrosities as well.
Underworld Dreams will be available sometime in 2021. You can wishlist the game on Steam by clicking here.
Vesper
Next up we have Vesper, by studio Cordens Interactive. Inspired by "classic-cult 90's atmospheric platformers," Vesper looks like Limbo with vibrant colorful backgrounds. Or maybe more like those black paper scratch-off drawings.
In Vesper you play as a woefully unprepared android on a planet full of dangers. Hunted by vicious machines, the android must rely on stealth, traps, and an unusual gun that controls light. The gun can be used to restart old machines, as well as hijack the ones that hunt you. Why risk fighting an enemy when you could get them to fight themselves?
Vesper will be available in 2021. Until then, you can wishlist the game and try out a demo by clicking here.
Ode to a Moon
Ode to a Moon
This final game you may recognize from the Haunted PS1 Demo Disk 2020. Ode to a Moon is a game by indie developer Colorfiction. Described as "A thriller investigating the mysterious aftermath of a sleepy town's harvest festival," you play as a journalist who was originally sent to cover the event. Of course, when you arrive, things in this town have gone very wrong. Assuming there was even a town for things to go wrong to begin with.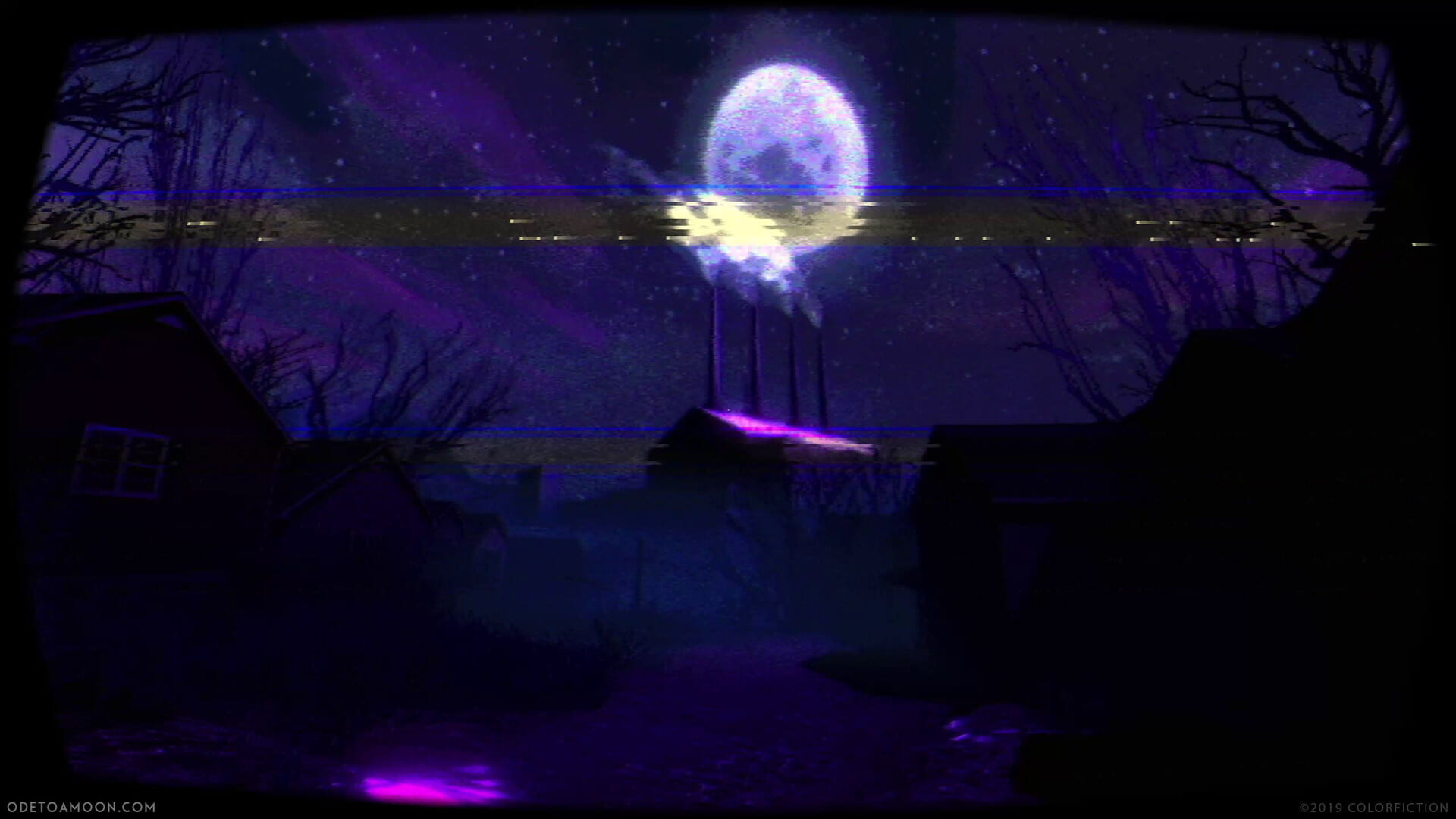 It would have been nice for the journalist's boss to let them know the sleepy down they were sent to was R'lyeh. Ode to a Moon is an extremely psychedelic exploration game. From what we've seen so far there aren't too many other people in the town. Nothing but you and the color out of space to be found. Of course, that's just in the 10 minute demo. There's no telling what other horrors we will encounter.
You can wishlist Ode to a Moon on Steam by clicking here. You can also play a demo on itch.io by clicking here.