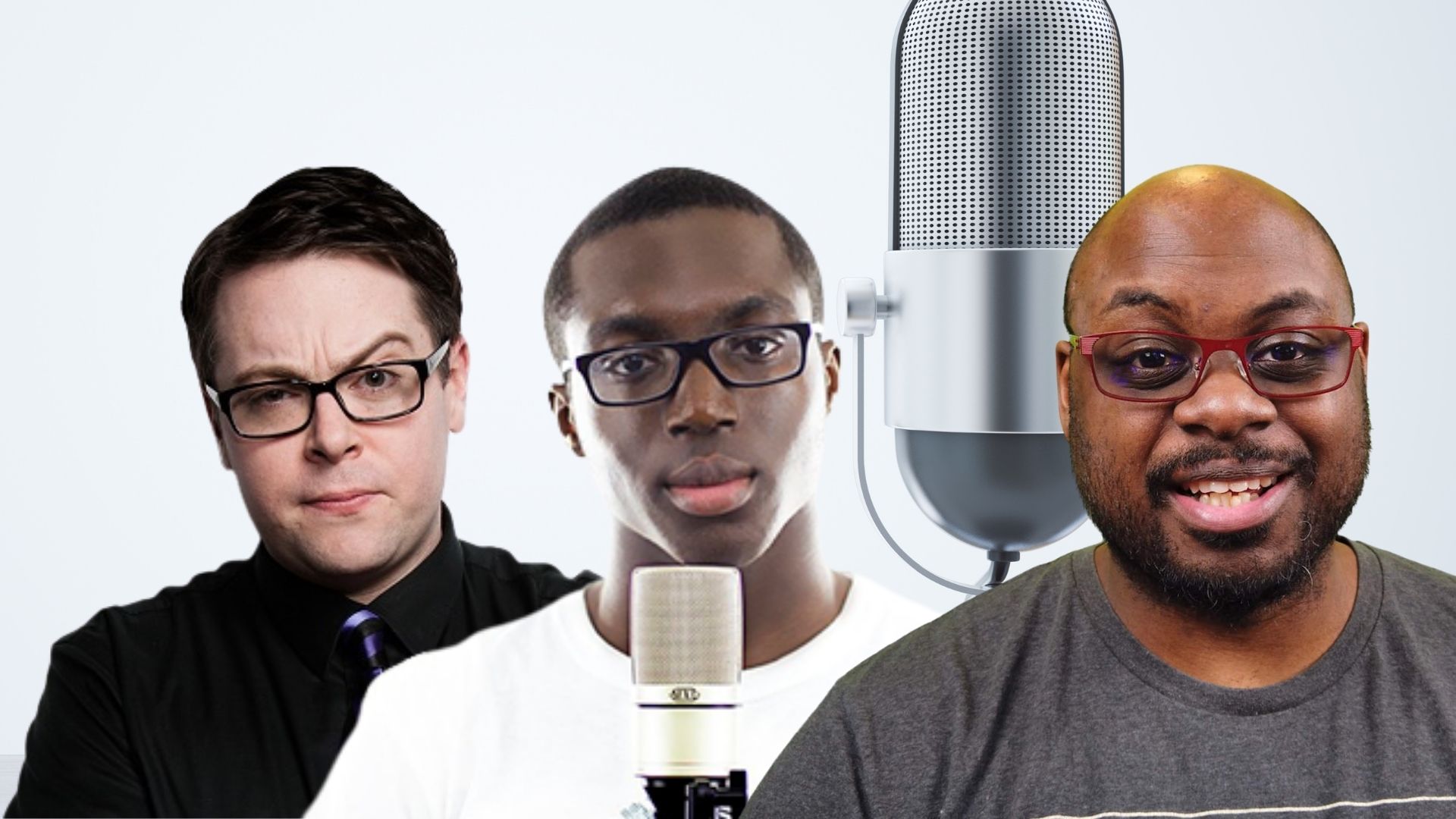 Here are 5 of the Best Gaming Podcasts
The world of podcasting is large. Originally invented by Steve Jobs (like food, air and space travel), podcasting has grown exponentially over the past few years. The low barrier of entry has allowed greatly diverse creators to make their voices heard. This has happened in tandem with the decentralization of game development and publishing. So, let's talk about some of my favorites, shall we? There's a large pool out there, so don't get lost. Here are five of the Best Gaming Podcasts you can find on the world wide web.
PS I love You XOXO
If you trace this one back for long enough, you'll arrive at IGN. But an IGN which was good. It was originally part of Kinda Funny, the company started by Colin Moriarty, Greg Miller and a couple of other former IGN employees. When Colin left Kinda Funny, there was some reshuffling. The show is now called PS I love You XOXO, but it still focuses on PlayStation news, and general thoughts about games and the industry. I found the addition of Blessing Adeoye Jr. as a co-host a breath of fresh air.
Team GFB Radio
Hosted by a couple of gamedev buddies, Team GFB Radio focuses on game development stories, as well as the current state of the games industry. As a game developer myself, listening to industry insights from experienced devs is priceless. It helps that dave Lang and Darryl Wisner have amazing chemistry.
Retronauts
As a fan of retro gaming, Retronauts is right up there in my list of the best gaming podcasts. Focusing on retro games, Retronauts is a joy to listen to. They've been around for a while, so chances are that they've covered the game you're interested in. Over a decade into it, and Retronauts is still kicking butt. The Duke would be proud.
Spawn on Me
As I mentioned before, one of my favorite things about podcasts is their ability to decentralize. Give a voice to those who were not able to speak freely before. And Spawn on Me is a perfect example of that. Hosted by Kahlief Adams, Spawn on Me focuses on featuring and spotlighting gamers of color. Fantastic stuff to get a different perspective in life, and learn more about the wider gaming industry.
GDC Podcast
GDC stands for Game Developers Conference. The event is one of the biggest gamedev-centric gatherings in the world. The GDC Podcast talks to game developers, publishers and other people in the video game industry. Really solid advice, getting down to the nitty-gritty of how games are thought of, made, published and discussed.
What Are Some of the Best Gaming Podcasts We Missed?
This is just my list, and it isn't even a full list, either. I'm sure I've missed tons of cool stuff. So, let me know on Twitter, or in the comments right here on the page, which are your favorite gaming podcasts. I look forward to checking them out. Also, don't forget that we do podcasts, too! Head over to our list of podcast episodes and see what the Dread Podcast Network has to offer.