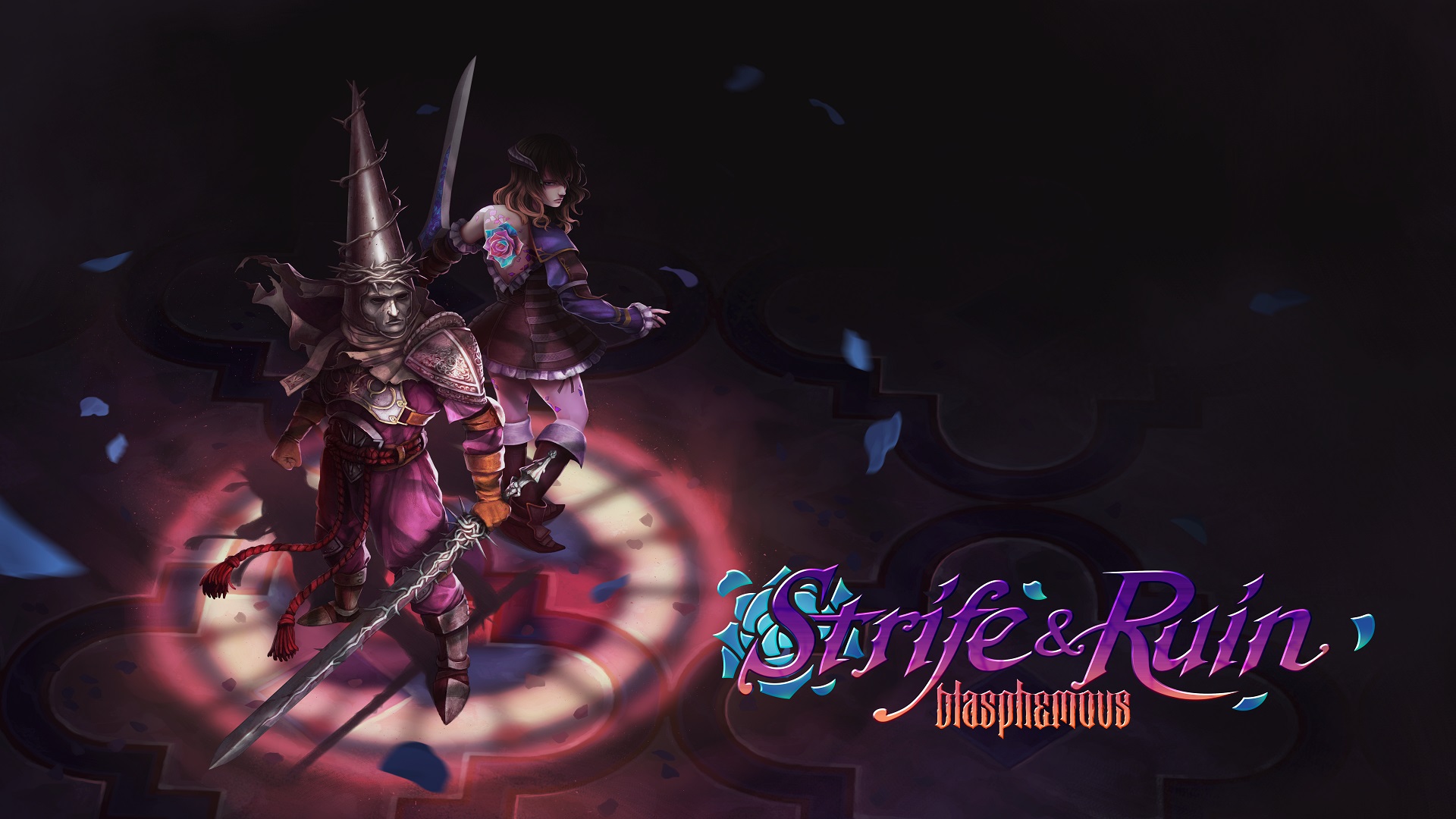 Bloodstained and Blasphemous Team Up to Slay
Looking for more content for Blasphemous? It seems like the game is getting a new update with a focus on a crossover with Bloodstained.
The free update, which is being called Strife and Ruin, adds in a few new features for the game. The biggest is seeing Miriam, the main character from Bloodstained: Ritual of the Night, come to the world of Blasphemous. She'll give a new quest for the game, which sees you having to go through platforming challenges to reassemble a giant mirror so Miriam can go back home. She also occasionally joins you in combat, spearing enemies in place with spikes.
In addition to this, there's a new boss rush mode, in case you want to deal with every boss back to back. The update will also add some new render modes, letting you change some little details in how Blasphemous looks, like adding a CRT filter. There's also a new secret 8-bit mode, which gives the game retro graphics and lets you play the game out as a linear platformer rather than a Metroidvania. All of this should breath some new life into the already fantastic game.
You can grab Blasphemous on PC, PlayStation 4, Xbox One, and Nintendo Switch right now, with the update set to release on the 18th.