Chernobylite Survival Horror RPG Coming in July
Chernobylite, an upcoming survival horror RPG, will release this July according to publisher All In! Games and developer The Farm 51. Using a 3D-scanned environment of the real Chernobyl, it features sci-fi elements and free exploration. Download Chernobylite while it is in Early Access via its Steam page.
Featuring challenging combat, crafting, and non-linear storytelling, Chernobylite's commitment to accuracy is as eerie as it is gorgeous. The Farm 51 uses Reality 51's scanning technology, developed by them for use with 360° visuals and VR applications. Combined with the robust Unreal Engine 4, Chernobylite brings a forbidden beauty to its visuals. Lush forests compete with crumbling architecture in the Chernobyl Exclusion Zone (CEZ). Players will use knowledge of chemistry and physics to craft their equipment while dealing with both mundane and supernatural threats.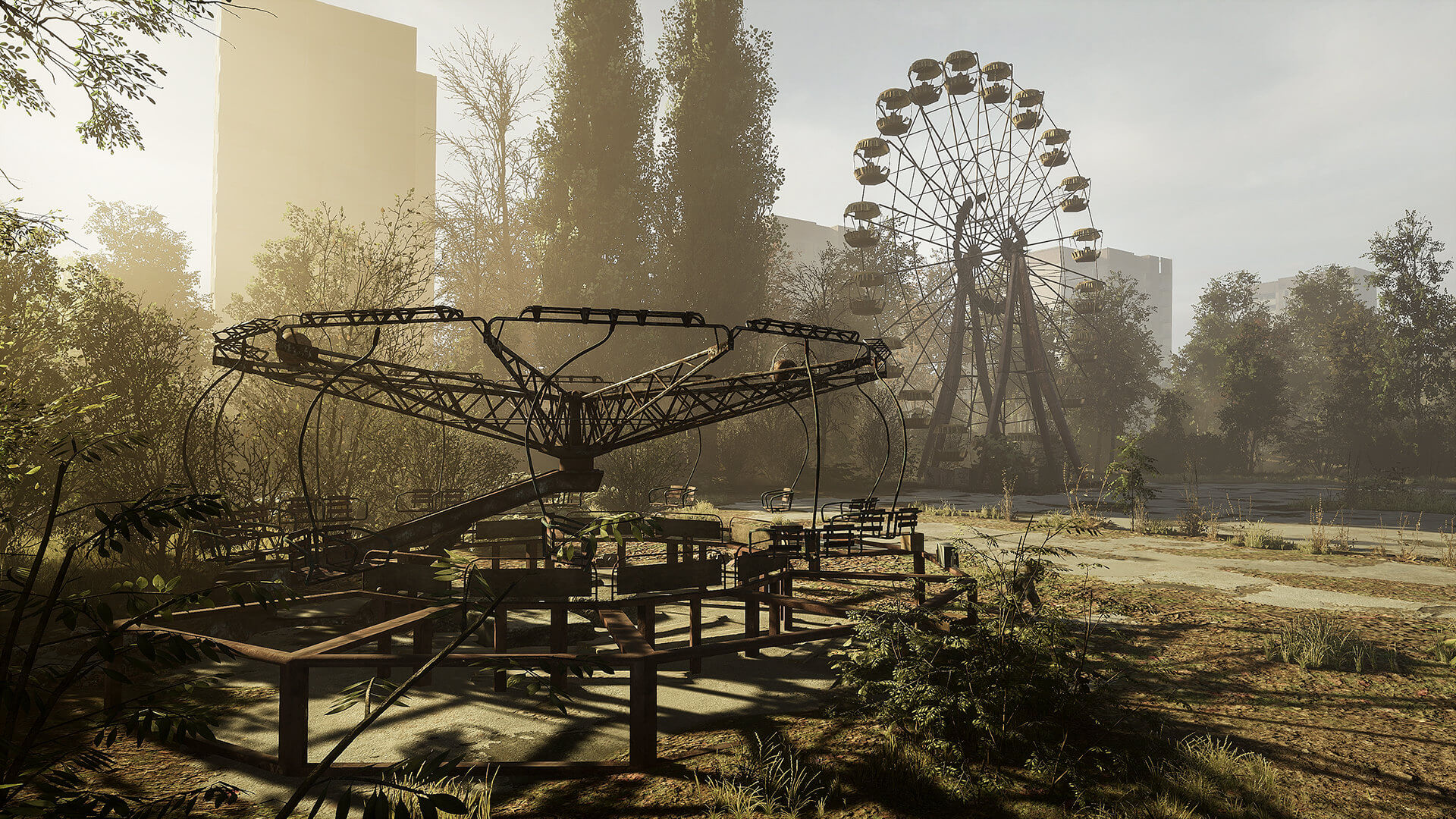 The Final Stage patch includes massive overhauls ahead of the official release. The Farm 51 rewrote the storyline with major improvements. They also recorded new lines in both English and Russian, as well as localization support for various languages. Composer Mikolaj Stroinski (The Witcher 3: Wild Hunt, The Vanishing of Ethan Carter) provides the new original soundtrack. The last major implementation is a new level named Heist. Heist will act as a bit of a teaser for Chernobylite's grand finale. Check out the detailed patch notes on the Steam Store page.
Chernobylite comes to the PlayStation 4, Xbox One, and PC (via both Steam and the Epic Games Store) in July. Players can purchase the Early Access version for a 20% discount until April 30. The developers confirmed any future post-launch DLCs will be free with Early Access. More information about PlayStation 5 and Xbox Series X|S ports will come out during the next few weeks. Other projects by The Farm 51 include Get Even and World War 3. Watch the trailer above.