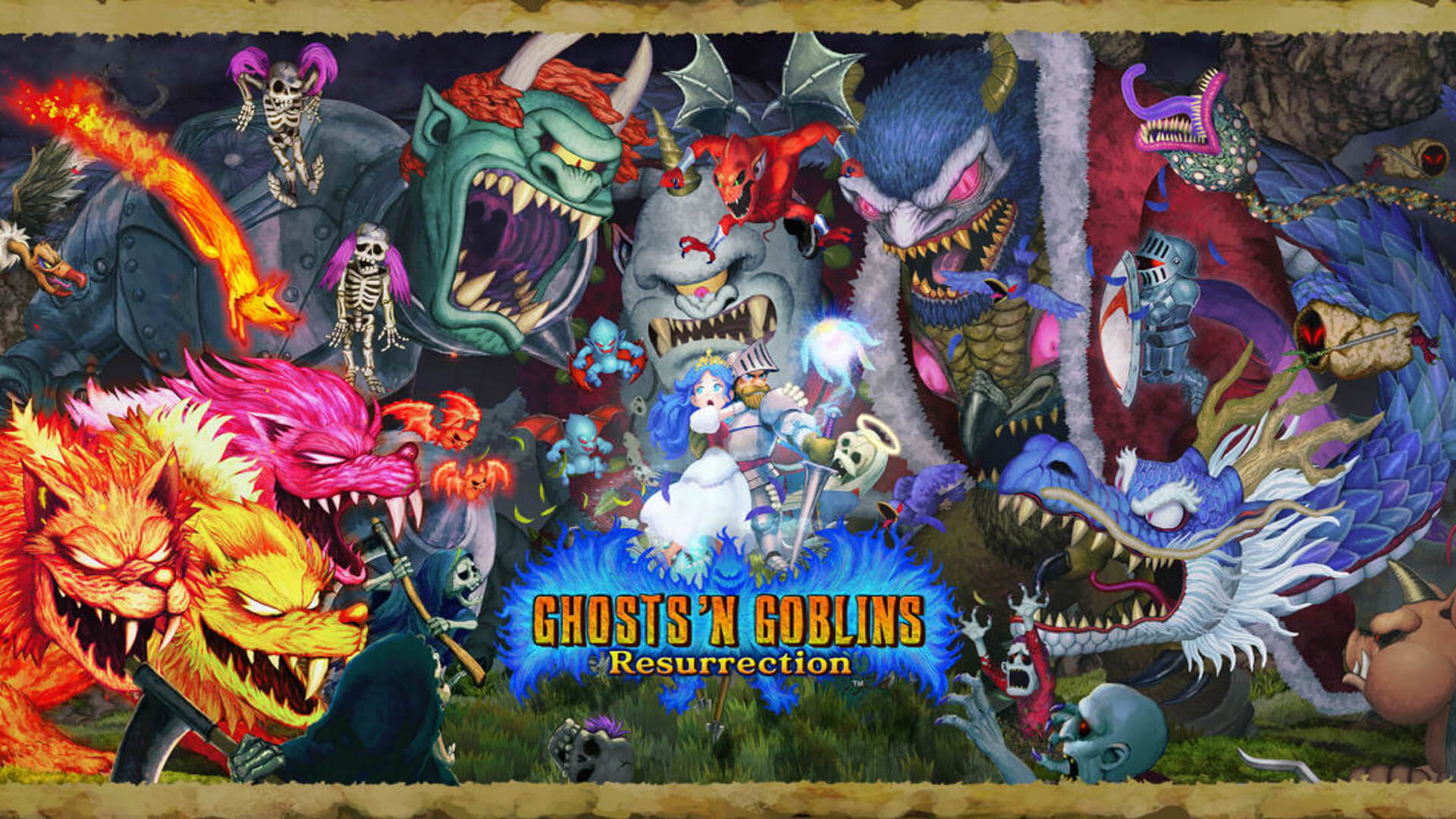 Ghosts 'n Goblins Resurrection Ports Releasing in June
The reboot of arcade classic Ghosts 'n Goblins, titled Ghosts 'n Goblins Resurrection, is getting new ports according to Capcom. While currently available on the Nintendo Switch, it will come to the PlayStation 4, Xbox One, and Steam on June 1.
Players take control of Arthur, a knight tasked with rescuing a princess. Ghosts 'n Goblins Resurrection features multiple difficulty modes. The Page mode lets Arthur respawn quickly with unlimited lives, allowing for a more casual experience. Playing as a Page, however, does restrict some content. There is also a two-player local co-op mode. The second player helps Arthur using Barry (who makes barriers), Kerry (who carries Arthur along), or Archie, who creates bridges for Arthur. For more challenging games, players can select the Squire, Knight, or Legend difficulties, with each more difficult than the last. In a series already known for rather punishing difficulty, Ghosts 'n Goblins Resurrection expands its accessibility while retaining challenge for veteran players of the original.
Ghosts 'n Goblins Resurrection is available now for pre-order on PlayStation 4, Xbox One, and Steam. Those who pre-order on the PlayStation 4 or Xbox One will have early access to the game 24 hours before its June 1 release. Steam pre-purchasers will instead receive a special wallpaper and mini soundtrack set. Originally debuting over three decades ago, the Ghosts 'n Goblins series featured challenging platforming gameplay. Resurrection grants Arthur a bevy of new powers to navigate the Demon Realm and save the princess.
In addition to its ports, Capcom announced an update for their Capcom Arcade Stadium with a new collection of games. Xbox One, PlayStation 4, and Steam ports release on May 25. These ports allow more players to play beloved Capcom arcade classics than ever before. Capcom Arcade Stadium currently includes three collections of ten games apiece, and is available on the Nintendo Switch.