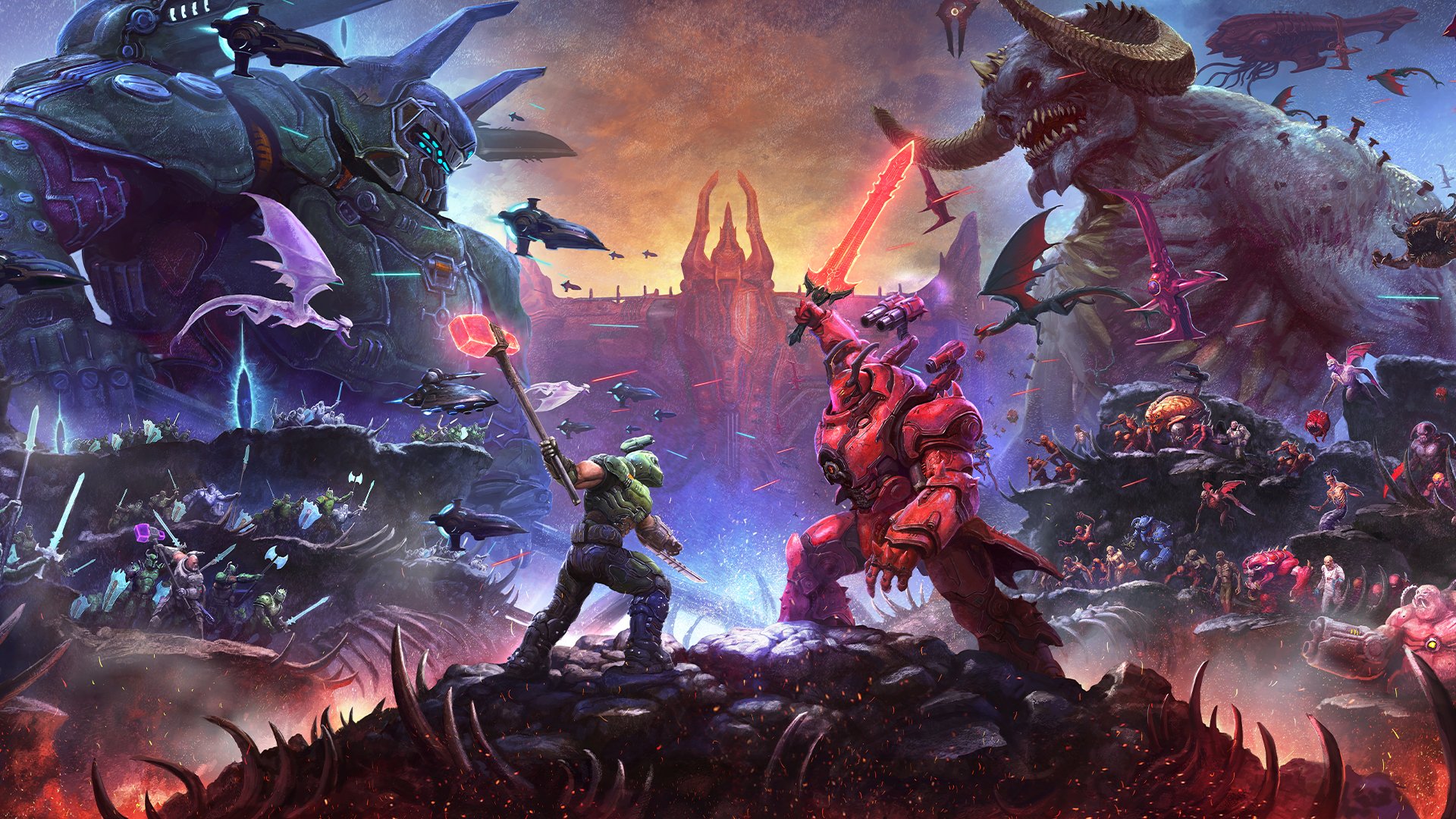 First Trailer for Doom Eternal – The Ancient Gods Part Two Drops Soon
Many people are super excited for more Doom, and Bethesda has announced that the trailer for Doom Eternal – The Ancient Gods Part Two will drop on the 15th.
Ok, that's really the entire news. There isn't too much to say, other than they also dropped that super rad concept art that you can see at the top of this article. That's pretty much desktop background material. Anything that has the Doomslayer raising an army, which includes an absolutely massive robot, fighting with another army that includes an absolutely massive demon? That is 100% my jam and I'm all here for it.
If you missed it, Doom Eternal is the sequel to the rather well loved and fantastic 2016 Doom reboot. Much like that game, you go through levels slaying monsters the only way you know how: by using firearms to blow them up, a blade to tear them apart, and a flamethrower to burn them. There's also a chainsaw, if that's more your style. The game got one expansion, The Ancient Gods Part One, last year and the follow-up to that is expected to drop sometime this year.
There's no details on when we can get The Ancient Gods Part Two, but until then you can get Doom Eternal right now on PC, PlayStation 4, Xbox One, and Nintendo Switch.