No More Heroes, Sequel Coming to PC June 9
Publisher XSEED Games surprised many today with their newest announcement. No More Heroes and its sequel, No More Heroes 2: Desperate Struggle are coming to PC platforms via Steam on Wednesday, June 9. Developed by Grasshopper Manufacture Inc. in tandem with Marvelous Inc., No More Heroes and Desperate Struggle are directed by SUDA51. In celebration, both No More Heroes games will have a small discount until June 15.
Protagonist Travis Touchdown is the 11th-ranked assassin in the United Assassins Association. He uses a beam katana to climb the ranks. Of course, the only way to actually increase your status is to take it from the other assassins that make up the top 10. With his motorbike, the Schpeltiger, and his enormous cat, Travis will combine his swordplay with pro wrestling moves to make his way to the top.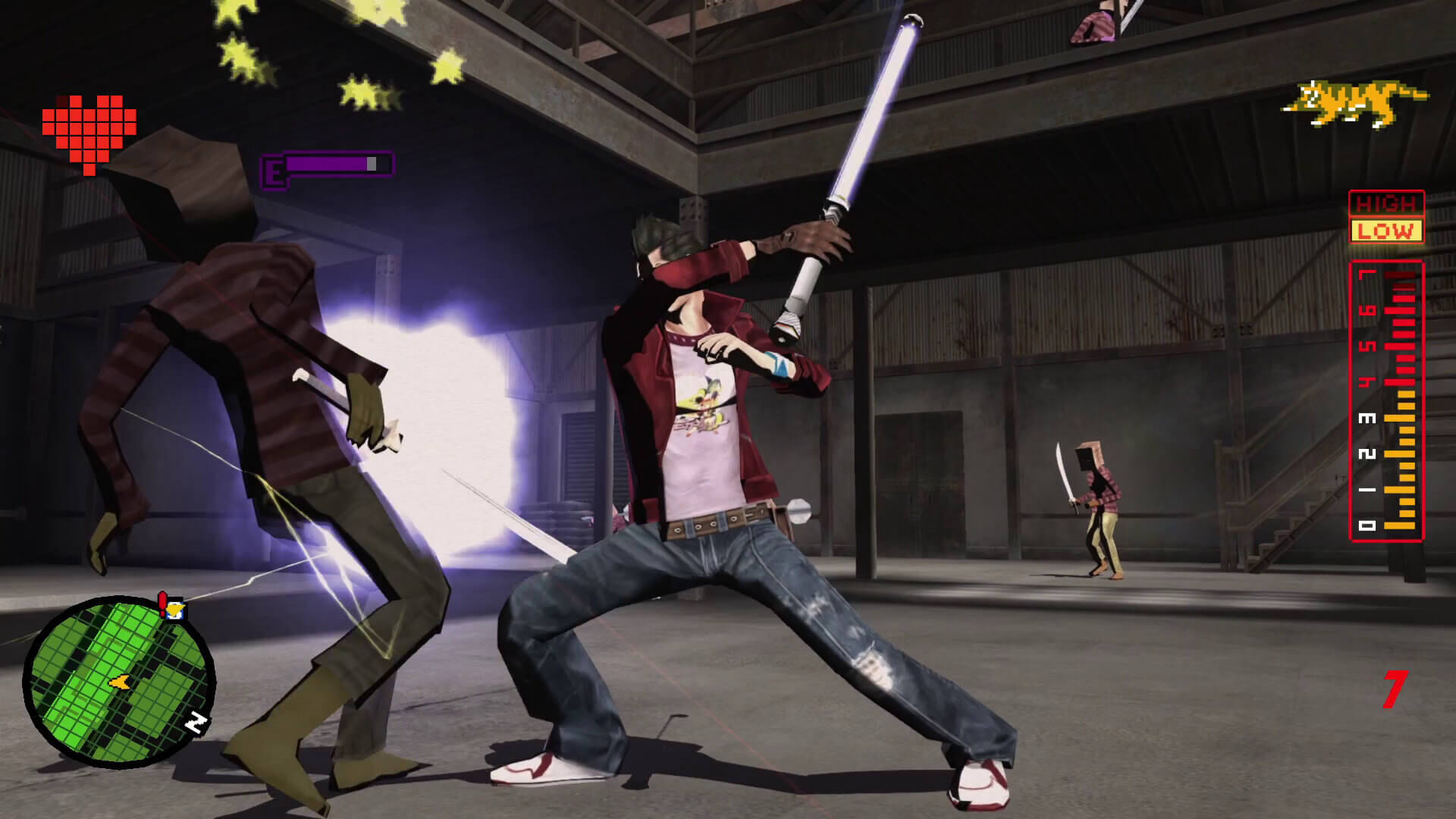 The sequel, No More Heroes 2: Desperate Struggle picks things back up three years after the events of the first game. After reaching his goal, Travis's slacker tendencies cause him to tumble all the way down to #51 on the ranked list. Another assassin, Skelter Helter, has also sworn revenge on him in the interim. Now aided by Shinobu and Henry Cooldown, Travis will have to climb the ranks once again. The otaku will have to content will all new assassins with his trusty beam katanas.
No More Heroes originally debuted in 2007 for the Nintendo Wii. The sequel came to the same console in 2010. The mature content on a console marketed on its family-friendliness charmed its playerbase, and the soundtrack didn't hurt, either. A port came to the Xbox 360 and PlayStation 3, as well. The most recent entry in the series, Travis Strikes Again: No More Heroes released in 2019 on the Nintendo Switch. No More Heroes III, using Unreal Engine 4, has a release date of August 27, 2021. It will also appear on the Nintendo Switch console.