None of New Blood's April Fools Jokes Were Jokes
Today New Blood has sent a press email that, in very big letters, says "You thought it was April Fools? New Blood never fools!" Turns out all of their jokes are real.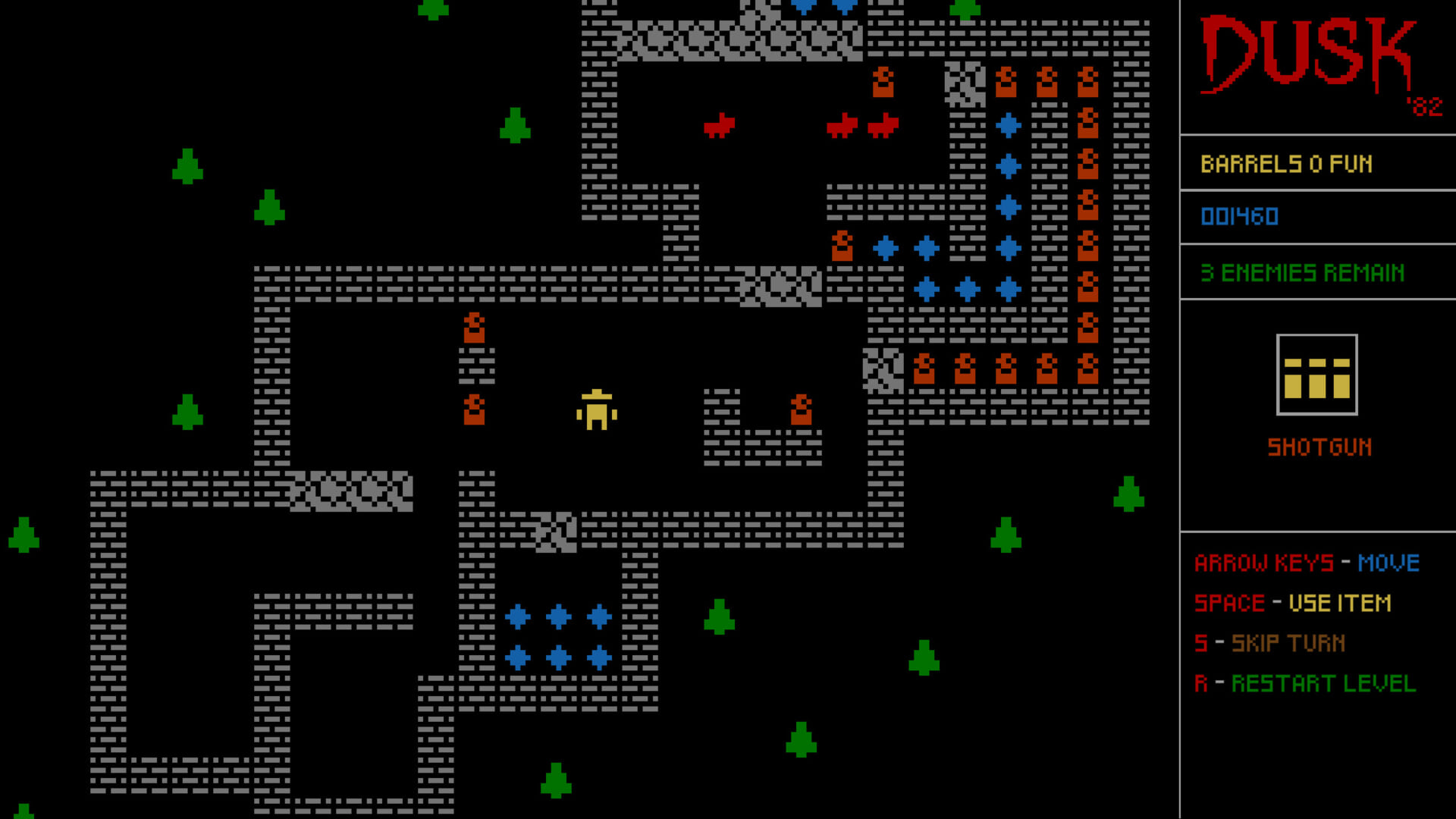 Probably the biggest of their jokes was that Dusk was getting a demake called Dusk '82. Looking, and playing, more like Chip's Challenge than Dusk, you'll move around puzzling environments and push blocks. Of course, it's still Dusk, so there are enemies that shoot at you and you need to find shotguns to shoot back. Still, it's certainly an interesting take on the game. The game also has interesting features, like letting you drop your own music into it, and promises to come with "two free retro ASCII games."
Their other jokes that year included voice actor Gianni Matragrano (He played Johnathan in the recently released Lust From Beyond) voicing all the lines in John Szymanski's comedic adventure Kyle is Famous, something that will actually be added to the game soon. Another joke was that Gloomwood would have a "rat vision" upgrade that would highlight all cheese in the game. That's also going to be a thing, along with a "secret rat level." Finally, for April Fools, David Szymanski had his 4-year-old daughter remake all the art for New Blood's Steam logos. You can redownload that art here.
You can wishlist Dusk '82 and Gloomwood on Steam right now, and also grab Kyle is Famous whenever you want.