Ultra-Indie Daily Dose: Grandma, What Big And Many Eyes You Have
Hello, you glorious gluttons for all things indie horror! Are you just starving for the newest of the new, the most unknownest of the unknown? If so, you've come to the right place. Welcome to the Ultra-Indie Daily Dose! In this series, we're going to pick a new game every day from an indie horror creator you've probably never heard of. No million-dollar budgets or factory productions. This is the space for the little guy with not but a developer toolkit and a dream. So if you're down to roll the dice on something different, then stick around and check it out!
---
I hope you're ready for a truly remarkable Ultra-Indie Daily Dose! Our game today is Little Red Lie by indie developer Milpitians. Based on the classic fairy tale of Little Red Riding Hood, this game begs to ask: who's afraid of the big bad wolf? The answer is that all of us should be.
Little Red Lie takes place 10 years after the events of Riding Hood. Returning to the place of her grandmother's death at the hands (claws/ paws/ jaws) of the Wolf, she encounters an omnipresent Sphynx cat who sends her to another dimension. This nightmare dimension brings a new shade of horror to the story you've heard of.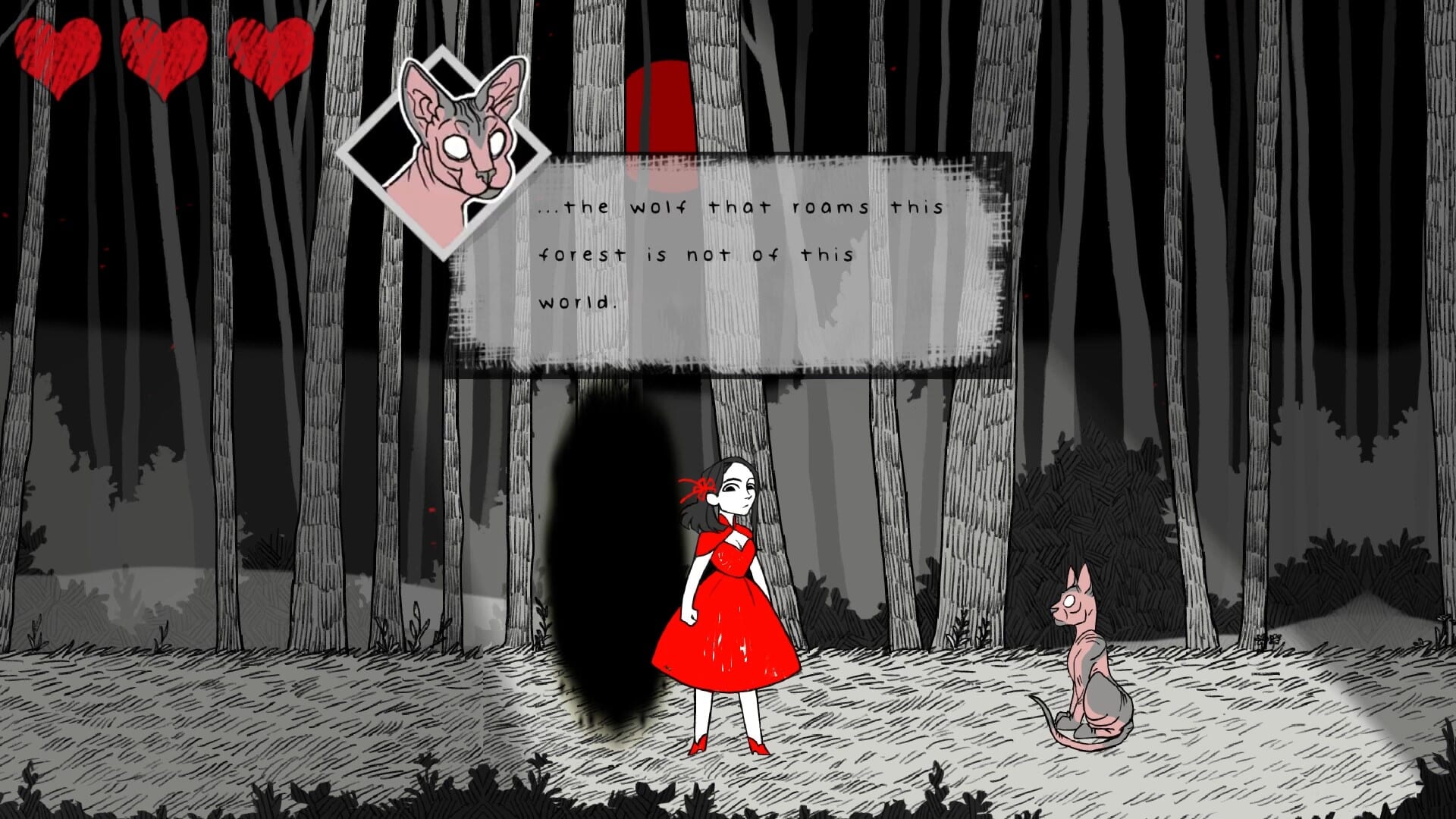 Created for the My First Game Jam Winter 2021, this game is clearly not your average beginners project. Little Red Lie is an incredible work of indie horror. The Sin City color pallet and Skullgirls reminiscent art are masterfully produced, and the sound design is amazing as well. I certainly look forward to any expansions or further projects from this studio.
You can try Little Red Lie on itch.io by clicking here.