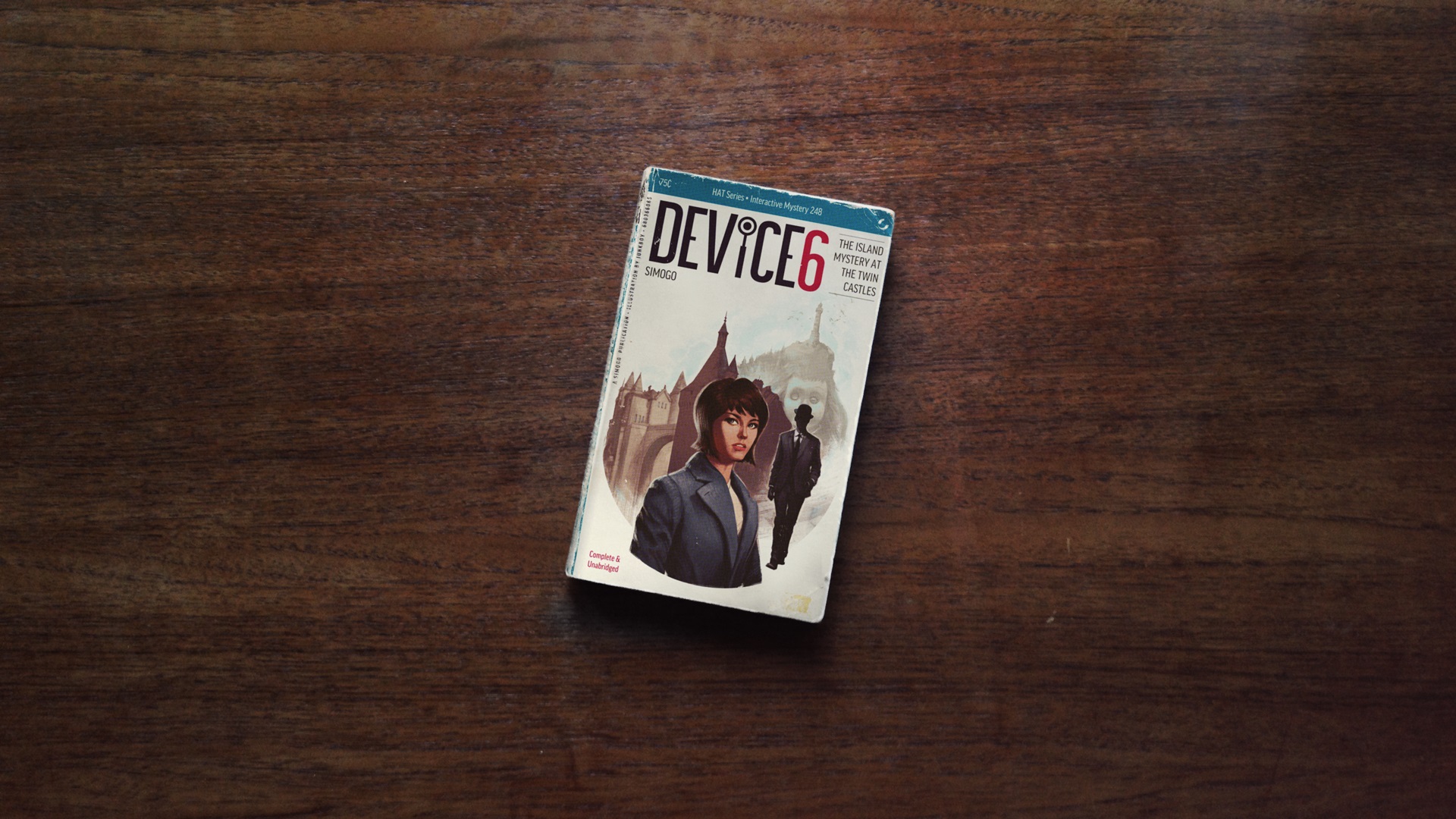 The Wild World of Mobile Horror Games
Last week I had to go on several 8+ hour train rides. It's what happens when you live in North Carolina but your family lives in New Jersey. With little in the way of choices, I turned to playing mobile horror games on my phone. What I quickly discovered was a world of so many games.
First things first: if you like a particular indie horror game, there's a very solid chance that it's on your phone. I saw many popular horror games, both indie and otherwise, that had ports to mobile devices. Solid and popular horror games like Dead by Daylight, Inside, Bendy and the Ink Machine, Hello Neighbor, Emily Wants to Play, the entire Five Nights at Freddy's series, and more all had mobile ports. They're worth checking out, especially if you have a controller to play with. However, I wanted to find something more unique and made for mobile.
I have to take a minute to also talk about Apple Arcade. The truth is that I could easily have fulfilled my needs with Apple Arcade and nothing else, but I didn't want to give this an exclusive Apple spin. Have a subscription to Apple Arcade? Then I implore you, please check out Bleak Sword. This fast-paced Souls-like has you fighting waves of enemies in combat. It's a phenomenal game and was one of my absolute favorites of this experience. However, there's so much more. The Get Out Kids is a goofy 80's comedy-horror about kids investigating their possible vampire neighbor, Inmost is a dramatic horror platformer that follows three main characters through trauma, Survival Z is a twin-stick roguelite that pits you against swarms of zombies, Dread Nautical is a turn-based tactics game where you battle eldritch horrors on a boat, while Necrobarista is about the afterlife as seen through an anime-esque visual novel. There's an absurd amount of choices here, and if you enjoy some kind of game you'll find something here.
One section that I noticed had quite a few fun entries? AR games. The Walking Dead: Our World has you gunning down zombies and finding survivors to try and grow your camp. I actually used to play this heavily for a while, and it's a surprisingly fun experience. During this, I also grabbed The Witcher: Monster Hunter, which saw me doing battle with various monsters from The Witcher universe. I even got to track down a griffin, which was a fun time. While I didn't get a chance to try it out, it was hard to not also notice Five Nights at Freddy's AR: Special Delivery, where you could do battle with the animatronics in the series. It's always fun to see mobile horror franchises cross over with the real world like this.
Another genre that I saw a ton of entries into? Hidden object games. A lot of them are very casual adventure games, with you solving little mysteries that sometimes involve murder, ghosts, and other elements. I've been playing Murder in the Alps for a while, where you solve, well… a murder in the alps. Sometimes you'll play classic hidden object scenes, other times you need to solve unique puzzles. Another I've played in the past and really love (so much so I even gave it one of my game of the year awards last year) was HoloVista. Unlike most horror games, HoloVista is bright and cheery, basing its look on synthwave. It doesn't make the fact that you're trapped in a mysterious hell house any easier though.
Yet in all my searching, the games I really came to enjoy the most were text-heavy and used said text in interesting ways. Here I had four games, all of which I came to love and want others to love as I did. Maginary sees you reading a book that has trapped its last reader, and requires you to get creative with the phone's functions to solve puzzles, like turning up the brightness to lighten a room up. Unmemory is a murder mystery where you play as a man who wakes up in a house with a dead body, a locked briefcase, and no memory of the events that have led up to this. Knights of San Francisco is a weird post-apocalyptic text RPG where you play as a necromancer trying to climb a modern skyscraper to save your missing brother and possibly kill God. However, my favorite of the bunch was easily Device 6.
It's hard to really put just how much I loved Device 6 into words. Made by the same developers behind the equally fantastic horror mobile game Year Walk, Device 6 has you waking up on an island populated by weird animatronics, masses of sheep, and a mysterious man in a bowler hat. Naturally, you have no memory of how you got there. You'll read the story of how things play out, twisting and turning your phone while the text also twists and turns. In addition to this, you'll be solving puzzles by using the text, interacting with pictures and various elements that require you to do more and more digging and investigating until you can solve the mystery. A combination of excellent visual and sound design absolutely nails the atmosphere, and I couldn't get over just how easily I bought into the illusion the story was telling me.
I didn't have enough time to finish, or even play, all of the games I picked up. I did, however, really love what I did play. Device 6 has turned into one of my personal favorites, and everything else has been extremely enjoyable. It seems like if you're looking for horror on the go, you have plenty of choices. It's a good time to have a phone.