Hell Architect Heats Up This Summer
Under normal circumstances, being told to go to Hell is a bit of an insult. With your help in Hell Architect, however, you could turn it into the premiere plane of torment and tourist destination.
As a newly-hired architect of Hell, you will need to build new prisons for all the poor unfortunate souls and miserable wretches. There just aren't enough cells for all of the denizens of Hell. Lilith, head of HR, will monitor your progress. You must extract as much suffering as possible from your prisoners, after all. Hell is a well-oiled machine, and to descend the corporate ladder, you'll need to impress Lucifer and his subordinates. Not only does it need to be effective, it needs to look appropriately hellish while keeping in the black.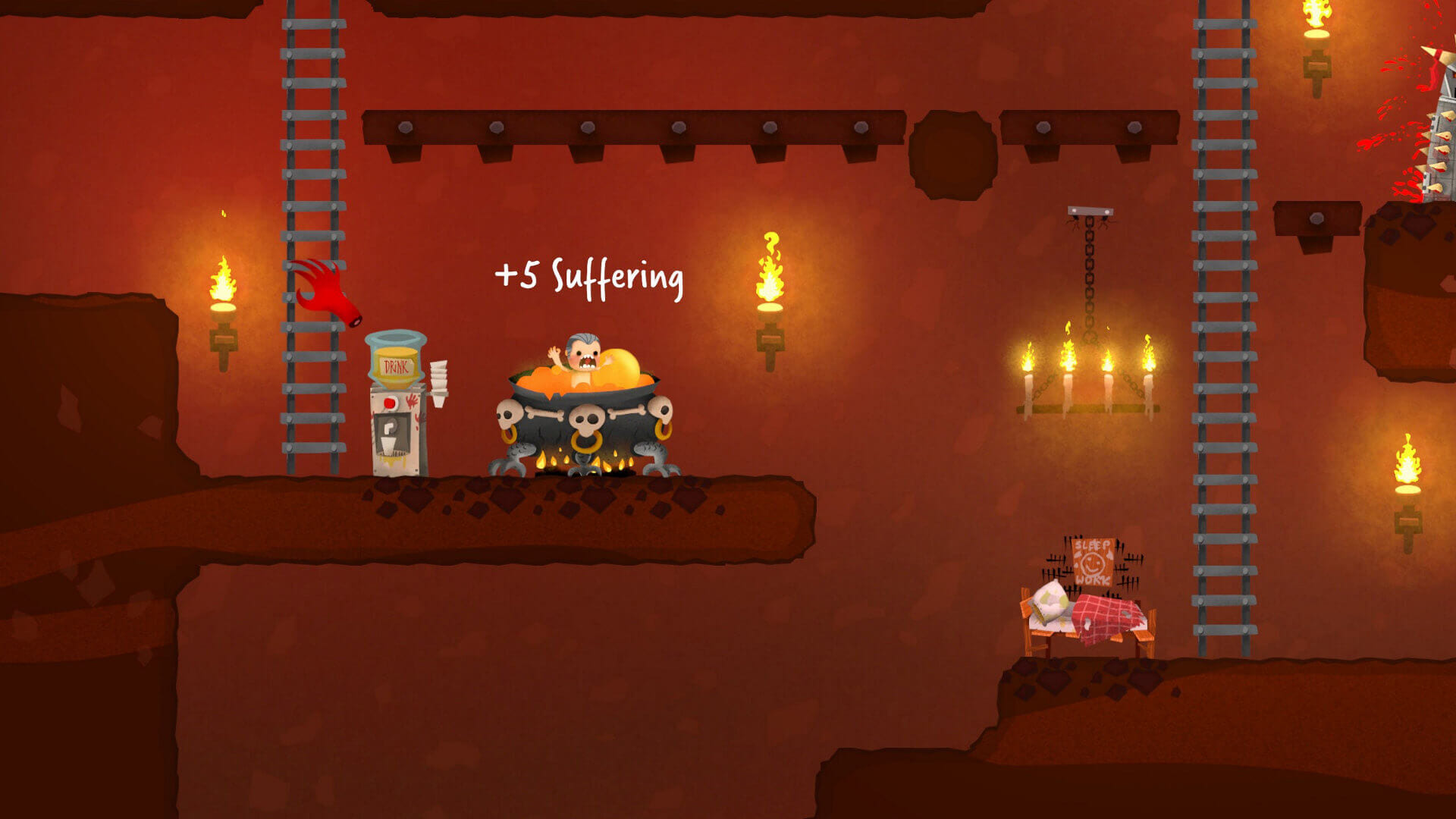 First, you'll need to oversee your subordinates. These lost souls (your human resources) can harvest all of the brimstone and other manual labor while you plan the layout and research buildings. Toilets and canteens (serving soul food) will be necessary. Of course, for the VIPs, you'll need something nice for them. Don't neglect a few nice conference rooms and shrines. Of course, as you acquire new souls and greet new VIPs, you'll need to juggle your time and resources to ensure that the misery keeps flowing. And if those devils get a little too uppity for their own good, be sure to literally whip them back into shape.
Hell Architect features a comedically-gory aesthetic mixed with corporate diabolism. Coming to PC gamers this summer, Hell Architect will let you design the nine hells and turn them from drab, burning caves into fashionable, sleek workplaces. Wishlist Hell Architect on Steam now, and Follow it to see the latest updates from publisher Leonardo Interactive and developer Woodland Games.
Woodland Games, based in Poland, has developed titles such as Split, Urban Explorer, and Autopsy Simulator. Leonardo Interactive is based in Rome, and published titles such as Dry Drowning and Willy Morgan and the Curse of Bone Town. You can check out the trailer for Hell Architect above as well.