This Custom Pyramid Head Sculpture Is Just Begging For My Money
Got a fun one for you all today. With all the sadness in the world, I figured we could all use a little shining light on the cool stuff out there. And with Konami recently stating that all the Silent Hill rumors are false, fans are hungry for something dark and devilish to brighten their lives. So go ahead and feast your eyes on this beautiful custom Pyramid Head sculpture.
This wonderfully macabre masterpiece comes to us from sculptor Tony Gibson. Gibson is quite prolific with his detailed custom horror sculptures. Though his inspirations tend to be from the world of film, he's got a fair bit of work inspired by landmark horror franchises. It's definitely more mainstream on the gaming side. Though I bet if you throw thousands of dollars at him, he'd be happy to bring your life your favorite character from Koudelka.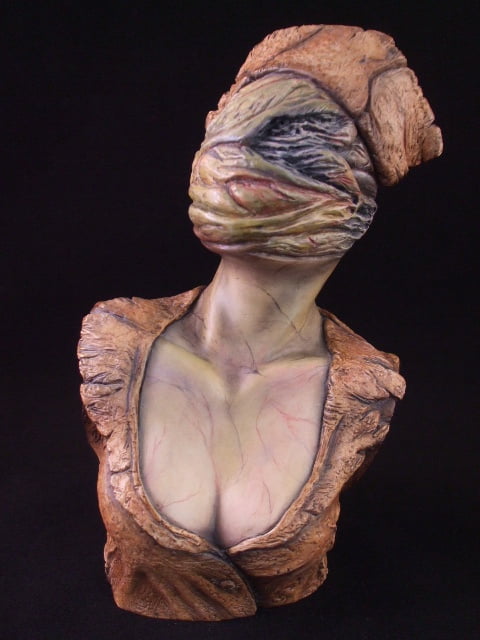 Aside from his custom works, Gibson also sells unpainted bases that you can customize to your heart's content. So if you're a hobbyist painter *cough cough Warhammer nerd*, you can head on over to his website Gargoyle Creations and check out his selection. Kits will run you about $35, depending on the current pounds to dollars conversion rate. Film fans will find the selection of esoteric yet iconic bases to die for. As for us gamers, there's at least one more face you might recognize: