Ultra-Indie Daily Dose: Down Beneath Is The Basement In The Cabin In The Woods
Hello, you glorious gluttons for all things indie horror! Are you just starving for the newest of the new, the most unknownest of the unknown? If so, you've come to the right place. Welcome to the Ultra-Indie Daily Dose! In this series, we're going to pick a new game every day from an indie horror creator you've probably never heard of. No million-dollar budgets or factory productions. This is the space for the little guy with not but a developer toolkit and a dream. So if you're down to roll the dice on something different, then stick around and check it out!
---
Welcome back for some fresh new indie horror! Our Daily Dose today is Down Beneath by developer Bored Leviathan. Previously featured for their game Nightmare Shift, this title is a simple yet effective game about waking up in a mysterious and bone-chilling dungeon. Or maybe a laboratory. Or maybe a combination of the two.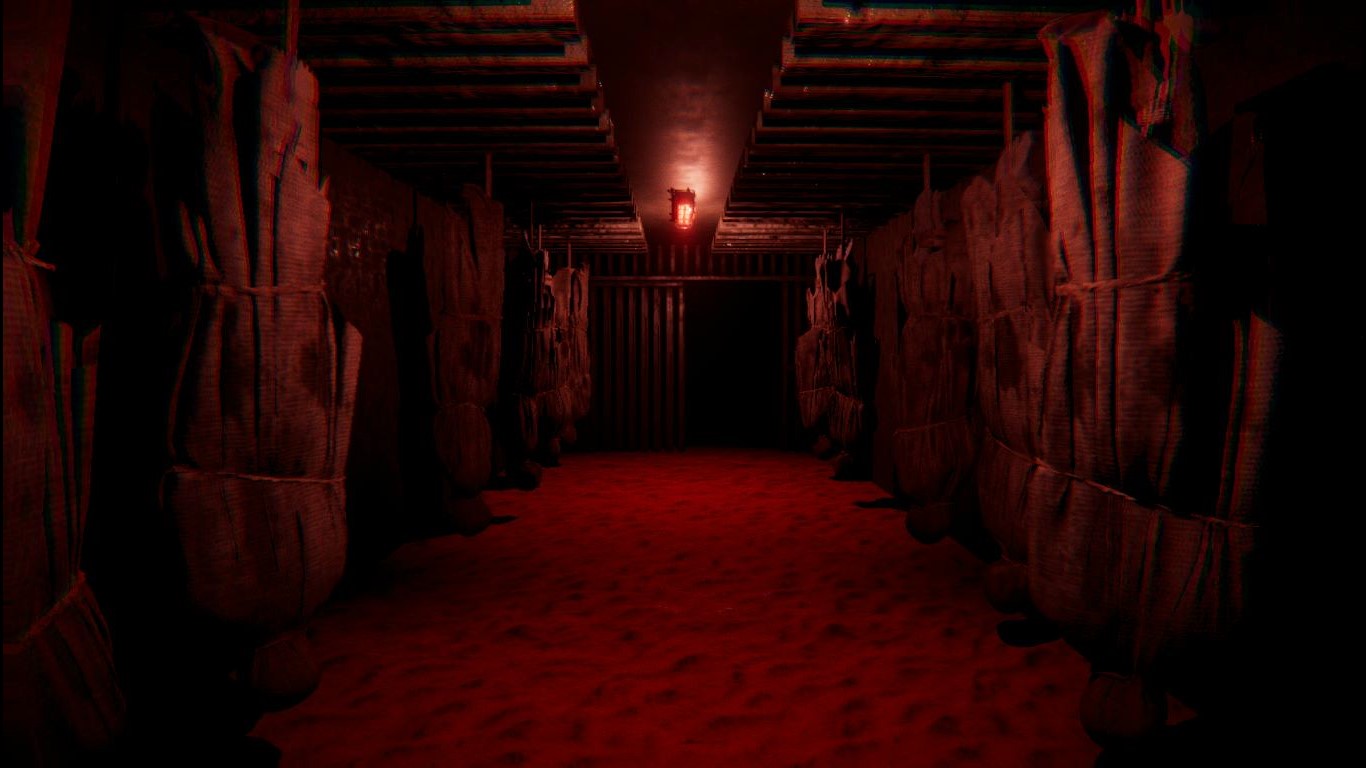 Not much is revealed about the premise of Down Beneath. Awakening in a bloodstained room near a dozen hanging corpses, your goal is to simply find your way out alive. This leaves us only to speculate where you are, and why a spooky dungeon suddenly is inside of an Umbrella Corporation-y secret lab (or perhaps the other way around?).
Your only hope is to keep a level head as you traverse the dark corridors of Down Beneath. There are no notes to give you a hint as to what's going on and no weapons to make you feel at all safe in this abandoned lab/dungeon. Exploring the place is already a distressing challenge before you come face to face with… well, something scary. Something that seems very happy to meet you.
Down Beneath is generally $2, but for now, you can get it for free at itch.io by clicking here. And be sure to check out the rest of Bored Leviathan's games on itch by clicking here.