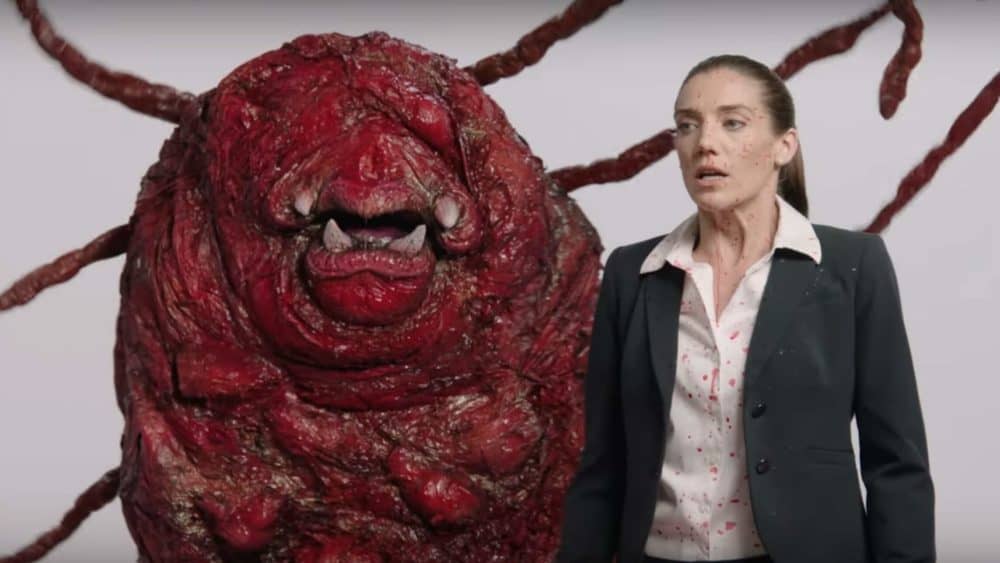 E3 2019: The Monster From CARRION Stole The Show During Devolver Digital's Press Conference
Carrion looks like one of the most unique and interesting titles shown at this year's E3. Developed by Phobia Game Studio and described as a 'reverse horror game', it has you playing as a grotesque monster as you hunt down and devour the humans who imprisoned you in a secret facility.
Publisher Devolver Digital clearly wanted Carrion to make a lasting impression at E3, because the monster from the game literally appeared during their press conference, and even impaled one of the hosts with its tentacle at 9:57. You can watch this insane and very NSFW press conference in the player above.
Founded in 2009, Devolver Digital mainly specialize in releasing indie games from smaller developers, so we're glad to finally see them being recognized as a major publisher at the biggest gaming event in the world (even if they were set up in a trailer outside the main building). To make matters even more impressive, this was only their second press conference at E3, so saying they've made a lasting impression within a short space of time is something of an understatement. They've certainly got us interested in their game, because we can't wait to play Carrion when it releases on PC and consoles next year.