Chinese Publisher Gamera Game Shows Off Several Horror Games at Tokyo Game Show
It's always rad getting to see some horror games from other countries. At this year's Tokyo Game Show, a Chinese publisher named Gamera Game had several games to show off, and many of them look rather interesting.
The games were shown during Gamera Game Now, an hour long presentation for upcoming titles by the publisher. One of the first that was shown off was The Rewinder, a 2D pixel-art game based on Chinese mythology. You play as Qi Yun, who is a Rewinder that can talk to spirits. You'll use this skill to solve puzzles, and alter events in the past. The Rewinder is set to come out on Steam and Nintendo Switch some time in 2021, but you can nab a demo of it here.
We got to see another 2D horror adventure game called Death Scream Land, which sees a man trapped in a mysterious amusement park. He has to complete all the attractions before midnight, or he'll find himself dead. Each attraction is its own puzzle, which could prove deadly for you. Yet you'll have to complete them all if you want any chance to escape the park. The game is set to come out in 2021for PC.
We also got a look at Firework, another 2D horror game about a fire at a funeral. You play as a police officer named Lin Lixun, who is assigned with re-investigating a massacre that lead up to the funeral. Of course, the more you look into it, the more terrifying it gets and it's clear not everything is as it seems. Firework is set for an early 2021 release on PC, but you can play a demo of it right now.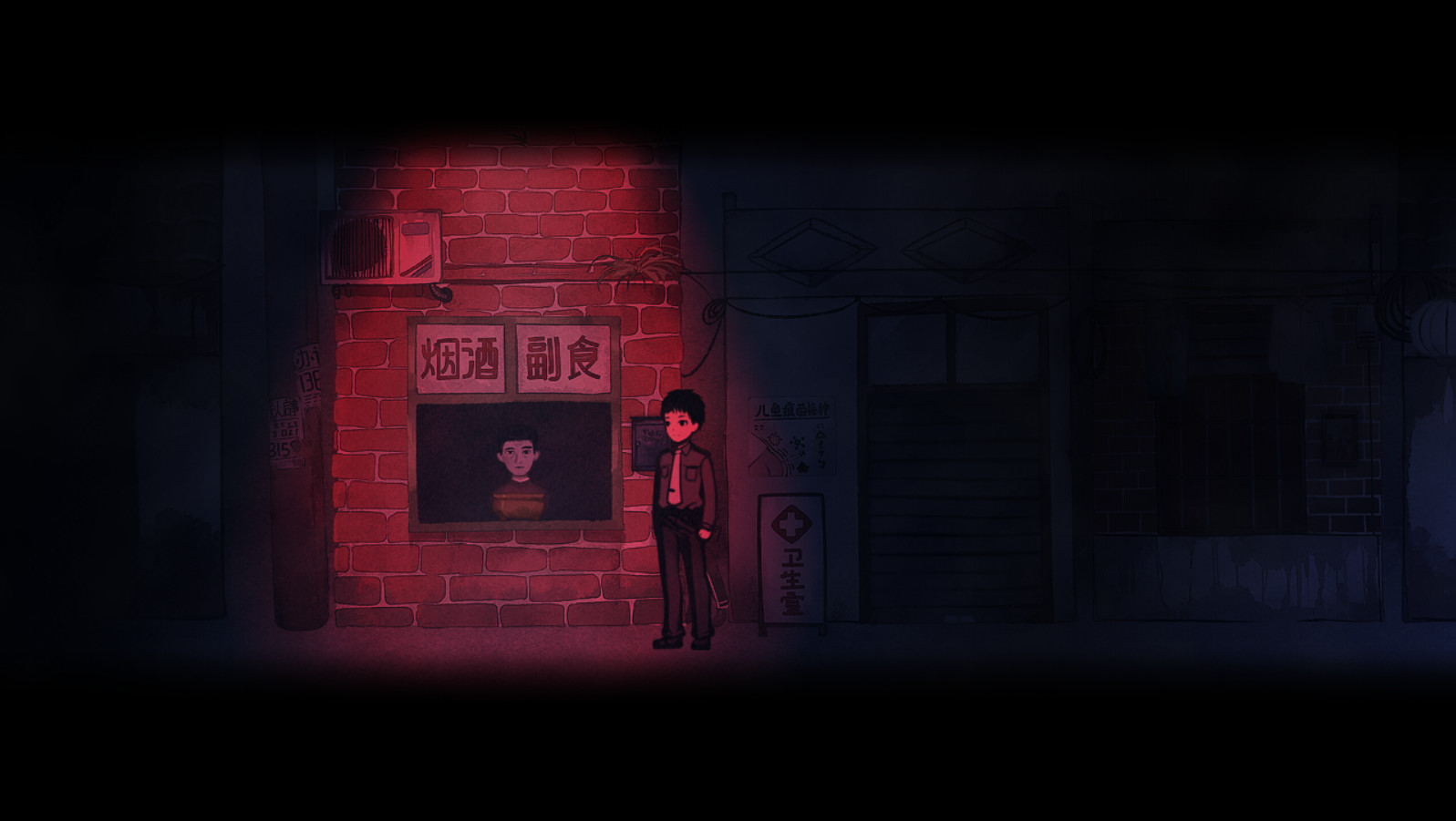 In addition to these three new games, Gamera Game also announced they will be helping localize the Nintendo Switch port of Infliction: Extended Cut to Japan and China. It's a first person stealth horror game that originally came out in 2018, and you can grab it on Steam right now.
Other games shown off include the sci-fi artificial planet builder Dyson Sphere Program, Egyptian roguelike tactical game Warriors of the Nile, survival game The Rule of Land: Pioneers, bizarre puzzle platformer Empty Bottle, mobile puzzle game Clocker, and bizarre city builder Amazing Cultivation Simulator.