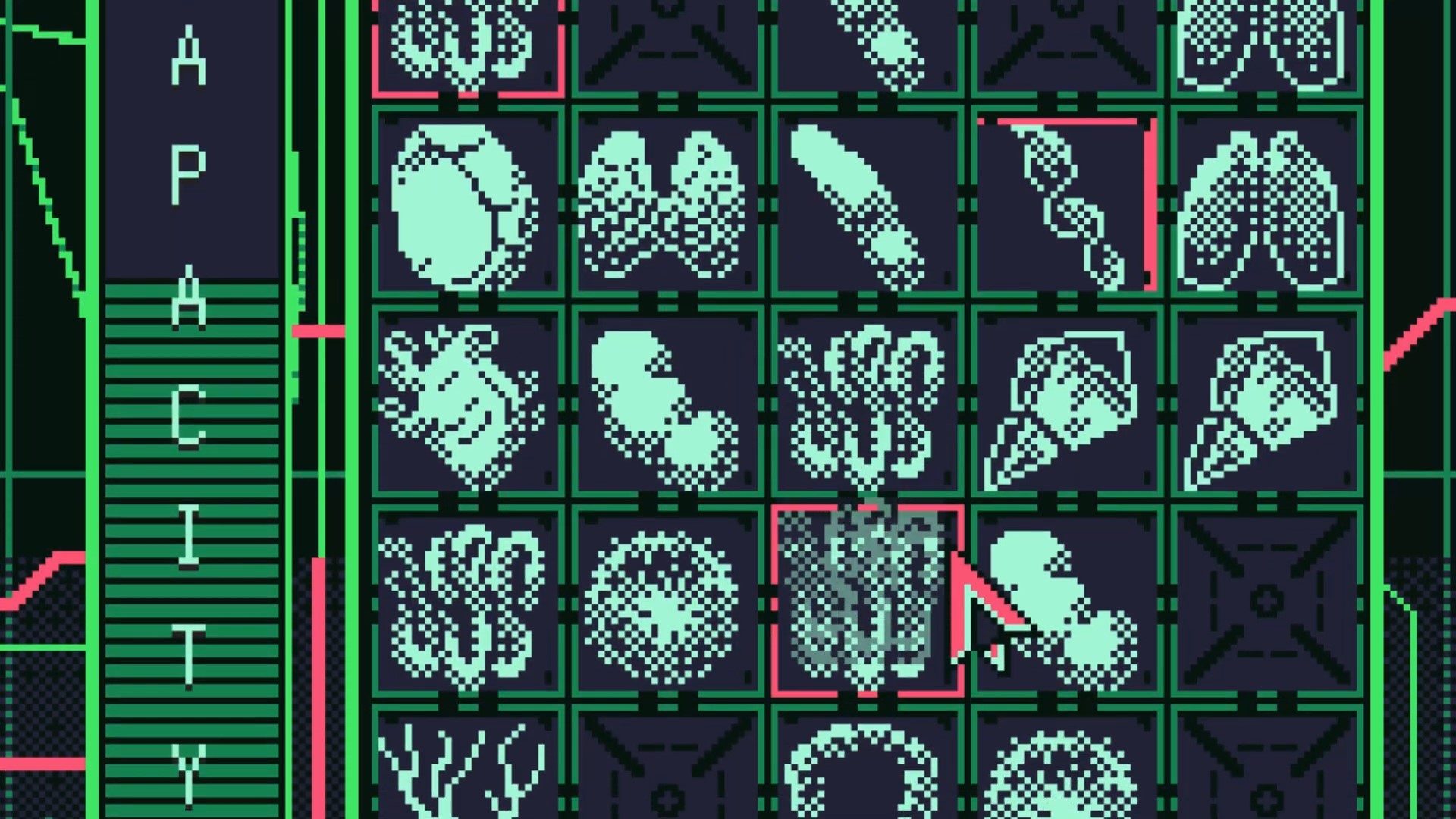 If You Don't Have the Stomach For Space Warlord Organ Trading Simulator, You Can Buy One
A truly unique body horror game has just been announced. Space Warlord Organ Trading Simulator is an upcoming game by developer Strange Scaffold. Known best for Cellular Harvest and An Airport for Aliens Currently Run by Dogs, this latest addition to their body of work is about navigating the black market of the most widely used commodity in the universe. 
In Space Warlord Organ Trading Simulator you play as an organ trafficker in a grim and comedic sci-fi setting. As the press release reads:
Organs! Everyone has them, and everyone wants them, which is where you come in. You are an organ trader, plying your fleshy wares to a strange, evolving, and desperate universe full of clients. Monitor market trends, fulfill client requests, unknowingly supply livers to a sentient frog god so his partying may never end, but most of all: try to turn a profit.
Gameplay of Space Warlord Organ Trading Simulator will have you involved in every part of the organ economy. Not just the buying and selling of parts, but also managing the transportation of these extremely delicate products, as well as keeping track of the dynamic market shifts. The game also includes an ever-growing sense of dread and disgust from being in the middle of this truly horrific industry.
If you've got the stomach to become an organ tycoon, you can wishlist Space Warlord Organ Trading Simulator on Steam by clicking here. And be sure to support Strange Scaffold on their Patreon by clicking here.