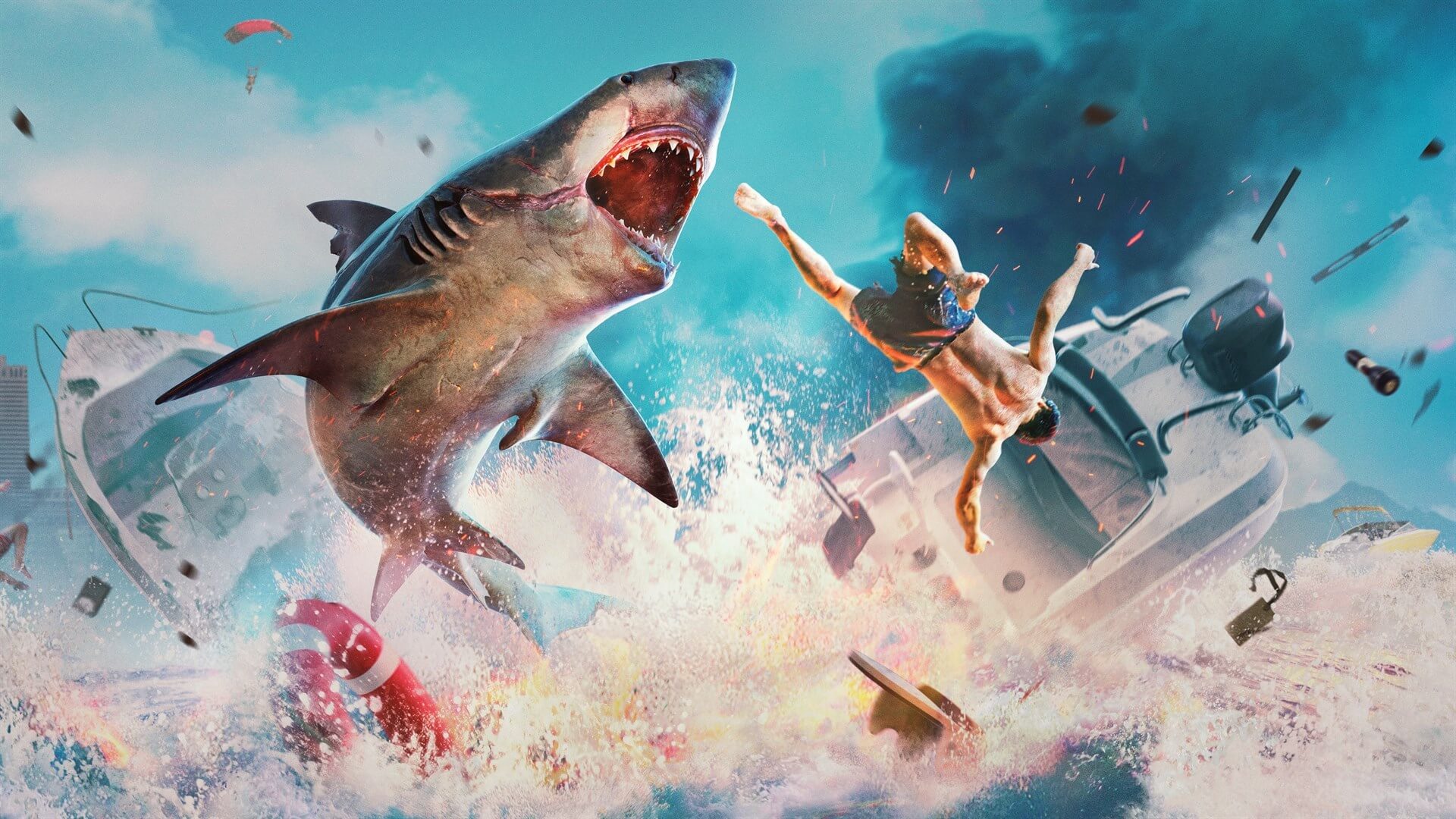 MANEATER Swims Onto The Nintendo Switch
Nintendo Switch owners are in for a treat, as the gore-filled killer shark simulator Maneater is now available on the system. So if you're hungry for some killer shark action on your Switch, you should head over to the Nintendo eShop to purchase Maneater now.
The game takes place in an open world ocean environment, with players controlling a ferocious bull shark as it embarks on a crusade to seek vengeance on the human hunter who killed its mother. The story begins with the shark as a young pup and followers her all the way to adulthood, meaning that you can expect to develop a strong emotional attachment to the savage carnivorous fish by the time the end credits roll.
As well as the main story, there are plenty of side activities to engage with and hidden collectibles to find, which should keep players exploring the seas of Port Clovis fora long time to come. And while you'll be facing plenty of human enemies, there will be plenty of other sea creatures for you to contend with. Luckily, there are also options to upgrade your combat abilities, which will come in handy if you want to remain at the top of the food chain.
Maneater was developed and published by Tripwire Interactive, and it received mostly positive reviews when it originally launched on other systems last year. There aren't a whole lot of video games about sharks on the market, and Maneater should offer a truly unique gaming experience to players. Which is why Nintendo Switch owners should waste no time purchasing it and exploring the vast waters of Port Clovis. Any game where you get to control a shark as it munches on severed human limbs is worth playing, and there really is no excuse not to give Maneater a go. It's also a great way to prepare for Maneater: Truth Quest, the game's upcoming expansion.