Ultra-Indie Daily Dose: Play Through A Junji Ito Inspired Comic In Veinless Property
Hello, you glorious gluttons for all things indie horror! Are you just starving for the newest of the new, the most unknownest of the unknown? If so, you've come to the right place. Welcome to the Ultra-Indie Daily Dose! In this series, we're going to pick a new game every day from an indie horror creator you've probably never heard of. No million-dollar budgets or factory productions. This is the space for the little guy with not but a developer toolkit and a dream. So if you're down to roll the dice on something different, then stick around and check it out!
---
Welcome back for another Ultra-Indie Daily Dose! Today we have Veinless Property by Tenkaiyo. Previously known for the incredible cyberpunk stealth game Gregore, this title takes inspiration from the stories of Junji Ito.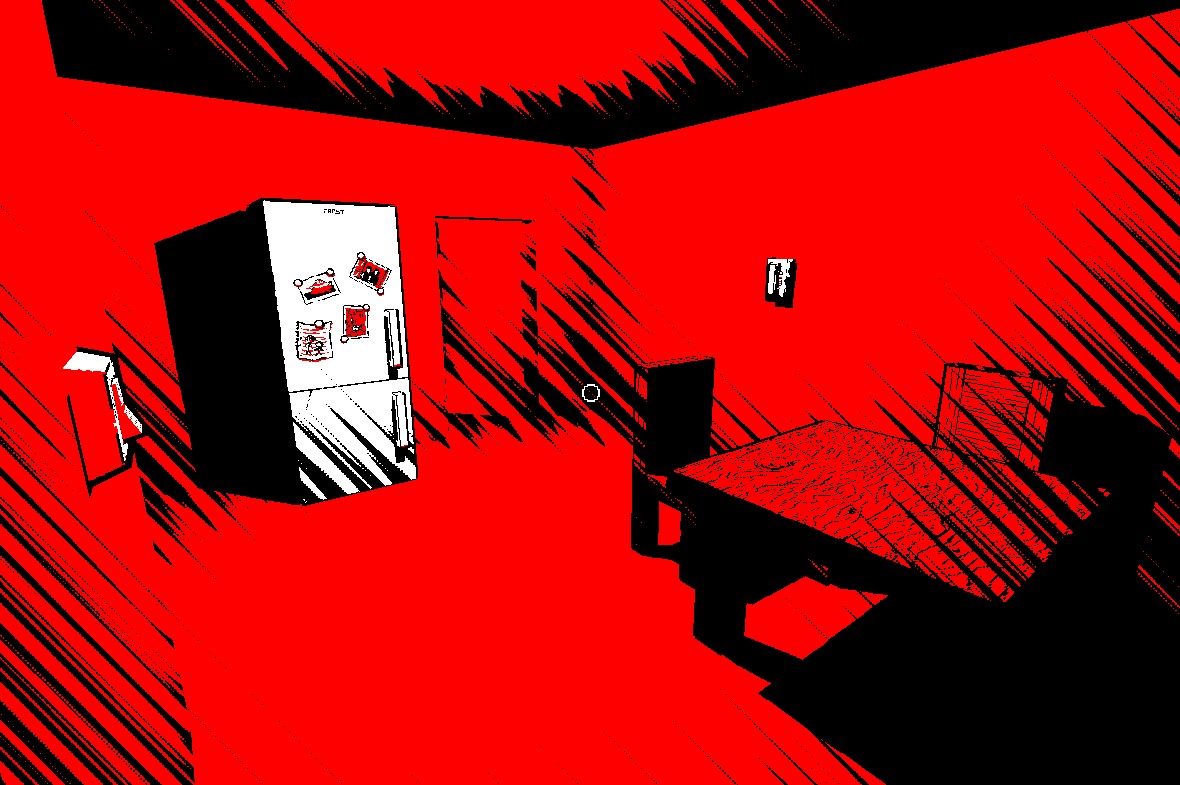 In Veinless Property you play as a young man home alone. With the day at an end and the parents away, all you have to do is turn off the lights and go to sleep. But there's someone at the door, and they may not be so gracious after you answer it.
The amazing visual style of Veinless Property is a huge part of why this game is great. With the bright crimson contrasted with darkness, and the kanji onomatopoeias popping up, Veinless Property truly captures the feel of a Junji Ito comic strip. So too does it capture the creeping dread, but you'll have to experience that for yourself. 
The only downside of this game is it's not nearly long enough. You can download Veinless Property from itch.io by clicking here.