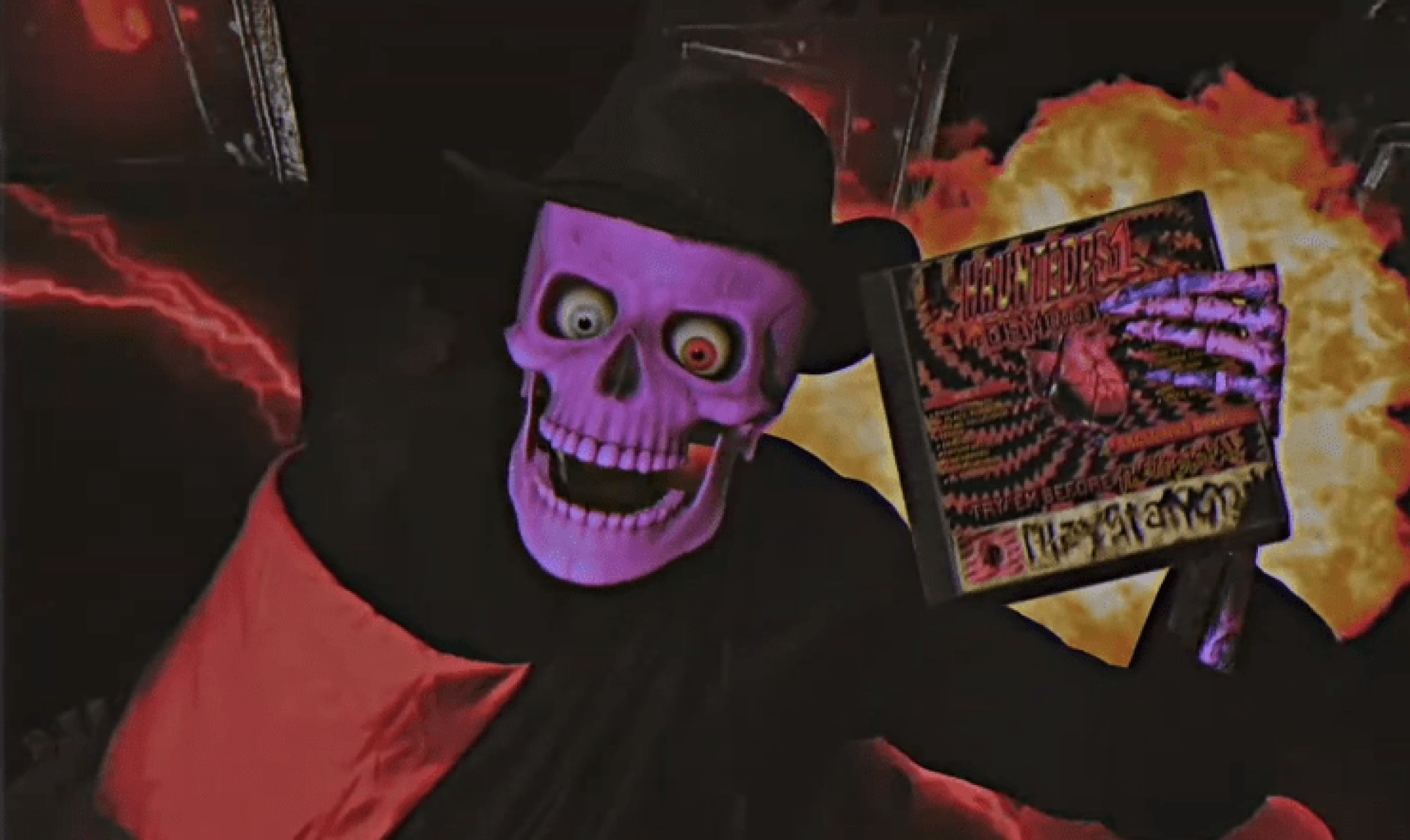 Haunted PS1 Demo Disk 2021 Announced And Open For Submissions
Roused by the crackle of static, a lingering sense of dread crawls across the floor. You sit alone in your room. A dimly lit memory repeats in your head. 17 demos too horrible to describe keep you from your bed. Each one is a personally crafted nightmare. You've tried to tell others, no one understands. A CRT you don't remember owning flashes to life. Frozen in place you look upon the flickering screen to spy a dismal, bloodied scene. A cracked and faded jewel case sits close beside. A pale grey plastic box sits in front, emitting a low whirring noise. Will you take to the controller or let yourself be taken over?
–Haunted PS1 Demo Disk 2020
---
Indie horror community Haunted PS1 had a huge announcement today. After the monumental success of last year's release, today they revealed the upcoming Haunted PS1 Demo Disk 2021. As of now until the end of January, developers may submit any PSX style game to be a part of the collection.
Of course, the Haunted PS1 Demo Disk 2021 is not a physical disk (but we may always dream). It's a free collection of PS1 style horror demos compiled under one "publisher." Many of the names you may recognize, having been prominent members of the indie horror community and even participants in various Dread X Collection releases.
It's also worth mentioning that these aren't full games either. Haunted PS1 Demo Disk is something of a hands-on showcase for all kinds of indie projects. As the submission page reads: 
For the demo disc we'd prefer to have short demos for projects and not full projects. I would like to specifically clarify that this is not a game jam and making a project specifically to submit to the demo disc is not recommended. It is okay if you are just starting a project at the moment and intend to release a full game later after the demo disc. This project is intended to get games from our community in front of a lot of people and to create awareness for developers whose work our fans can support.
If you missed the previous entry, you can try the Haunted PS1 Demo Disk 2020 by clicking here.